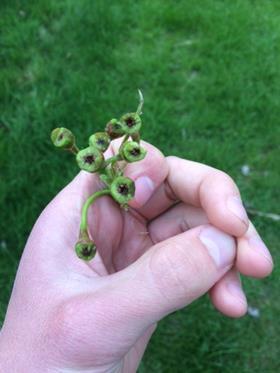 English topfruit growers are assessing the damage from recent frosts after temperatures plummeted to as low as minus 4 degrees in some areas.
Crop losses are estimated to be up to 25 per cent in some cases, with reports of growers lighting fires in orchards to warm trees through the night.
The mood is "despondent" among some growers, according to chief commercial officer of topfruit PO Avalon Produce Limited (APL), Michael Joyles.
"With orchards now in full bloom, and a lack of rainfall causing trees to be stressed, this couldn't have come at a worse time," he said. "Growers were lighting fires in their orchards to get the heat up through the night. Others were driving large fans on the back of tractors to force air movement.
"Those lucky enough to have frost busters may have invested wisely, however there will be a lot of orchards that are completely written off."
Frosts were largely localised, with low-lying coastal areas among the worst hit. Orchards on higher ground are reported to have escaped damage.
It comes as European topfruit and stonefruit crops were badly affected by heavy frosts on the continent, with Slovenia, Austria, Poland and Czech Republic this week reporting severe losses.
Worldwide Fruit chief executive Steve Maxwell said initial reports are "concerning" but growers would need two weeks to see the impact. Commercial director at Kent topfruit grower AC Goatham, Carol Ford, said "it's too early to tell".
Chair of the NFU's horticulture and potatoes board, Ali Capper, tweeted that there will be a big impact from frosts on topfruit and stonefruit cropsin south east England and the West Midlands.
A statement from trade body English Apples & Pears (EAP) said: 'The recent low overnight temperatures across parts of northern Europe have produced some pockets of localised frost which have affected some British topfruit growers.
'Although it is too early to tell exactly what affect this will have on the 2017-18 final picked crop for British growers, it is clear that the final yields from growers who have been hit may be down on the previous year and that there is likely to be a shortage of UK retailer standard fruit from European suppliers.'
Joyles said: "We won't know the total effect for some weeks, but what we do know is the total volume of next seasons crop will be lower, and it will certainly be a challenging topfruit season for all involved. Rain is forecasted but this can bring with it further problems now of scab and other diseases."
The cold snap follows a positive start to spring with warm weather leading to robust apple blossom and hopes of a record crop.
"Growers are now very despondent, and some smaller ones will struggling to survive with the volume there are left with," Joyles added.