The two supermarkets announce they are cutting prices to help customers cope with inflationary pressures
Two of the UK's 'big four' supermarkets announced multimillion-pound investments in price cuts today (25 April) in the battle for customers amid the country's escalating cost-of-living crisis.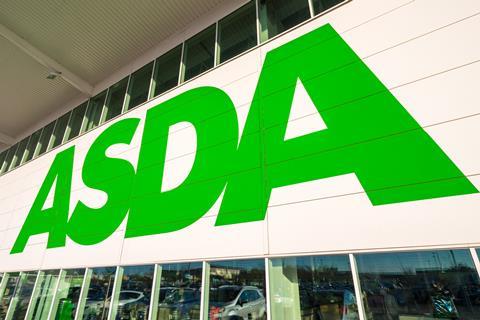 Morrisons said it was launching "one of the biggest price cuts in recent years" with the prices of more than 500 products reduced, as well as a raft of multi-save offers.
Meanwhile, Asda revealed it was investing £73m to tackle the crisis, including the prices of more than 100 staple products being "dropped and locked" and a 4.5 per cent payrise for shop floor staff.
Morrisons, which is the UK's fourth-largest supermarket after Tesco, Sainsbury's and Asda, said the cuts would cover refrigerated, frozen and store cupboard food and affect around 6 per cent of its total sales volume.
"We know that our customers are under real financial pressure at the moment and we want to play our part in helping them when it comes to the cost of grocery shopping," said boss David Potts.
Asda said its move to support UK households and its staff came with a survey it carried out showing 90 per cent of customers were concerned about inflationary pressures and soaring grocery prices.
It said the "sweeping measures" included price reductions for a raft of household favourites, including fresh fruit and vegetables and frozen products.
Asda also announced 120,000 hourly paid shop floor colleagues would see their pay increase to £10.10 per hour from July.
Staff also have the opportunity to achieve a bonus of up to £400 at the end of the year, with Asda claiming the combined package made Asda the "highest paying UK supermarket".
"We know household budgets are being squeezed by an increasing cost of living and we are committed to doing everything we can to support our customers, colleagues and communities in these exceptionally tough times," said Asda co-owner Mohsin Issa.
"We're standing side by side with the families and communities who are juggling so many demands now. We're taking unprecedented action to give families some additional stability and certainty in their weekly shopping by lowering and locking over 100 prices until the end of the year. We're also proud to be investing in increasing the pay for our hardworking store colleagues and continuing to support the communities we are part of."
Reacting to the pay rise, GMB national officer Nadine Houghton said: "It is fantastic news that people working in Asda stores will have more money in their pockets. It is what they deserve and urgently needed with the rising cost of living.
"GMB members in stores across the country have been campaigning hard to get Asda bosses to deliver better pay. We're glad they have listened.
"Retail workers, predominantly women, face the reality of living with low pay every day. Employers everywhere need to step up and properly reward these key workers who keep our high streets running."