Wayne Prowse of horticultural trade analyst Fresh Intelligence Consulting gives us the Australian perspective on the post-Brexit trade deal and explores what it means for the fresh produce sector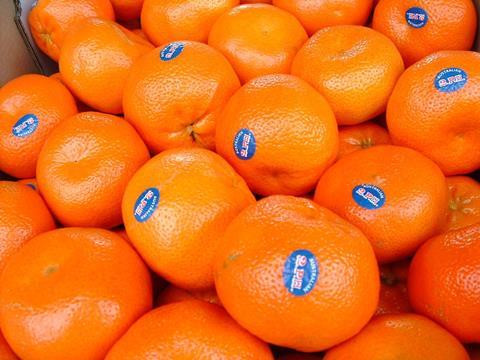 The Australia-United Kingdom Free Trade Agreement (A-UKFTA) is said to be a gold standard trade agreement that represents a once-in-a-generation deal for Australia and an historic moment in Australia's relationship with the UK.
The agreement entered into force on 31 May 2023 and will eliminate tariffs on over 99 per cent of Australian goods exports to the UK, according to Australia's Department of Foreign Affairs and Trade.
Horticulture trade to the UK has fallen since its heyday. In 2022 Australia exported just 934 tonnes of fresh fruit, vegetables, and nuts to the UK, worth AU$2.2 million. Two decades ago, by contrast, Australia exported 14,522 tonnes, worth $20.4 million.
By either measure, these volumes are small in relation to the UK's total imports of fresh fruit, vegetables and nuts, standing at 5.5 million tonnes in 2022. They are also only a tiny fraction of what Australia exports to all destinations: 778,000 tonnes for the same products and period.
In 2022, Australia's horticulture exports to the UK consisted of 662 tonnes of onions, mostly from Tasmania, and 266 tonnes of shelled almonds. There was no fruit exported of any type.
In the past, Australia has sent significant volumes of apples, citrus, and stonefruits, and pioneered the trade for macadamia nuts. While we cannot expect to be a major player, the AUKFTA may rekindle some opportunities for being in the market again. The fabric of trade has also vastly changed in 20 years with the rise of Latin American suppliers to the UK and the rise of China as the main market for Australian horticulture, particularly fruits and nuts.
Fresh fruit and the counter-seasonal factor
Looking at the tariff reductions, the major opportunities lie again in products in which we have a history of past supply, mainly temperate fruit that can be supplied counter-seasonal to Northern Hemisphere suppliers.
At the top of the list are mandarins, which saw the 18 per cent tariff eliminated on 31 May 2023, just in time for the 2023 Australian export season. The UK imported 292,000 tonnes of mandarins last year from all sources, including 103,000 tonnes from South Africa and Peru during the Southern Hemisphere supply season.
Australia supplied up to 1,500 tonnes of mandarins annually to the UK, before falling to zero last year. In contrast, Australia exported almost 80,000 tonnes of mandarins to all destinations last year, led by China. However, oranges will only benefit from a two per cent tariff elimination, which will do little to break the fabric of the dominant supply base from South Africa during the Southern Hemisphere supply season.
Cherries saw its 12 per cent tariff eliminated last month which could provide some incentive to introduce Australian cherries back to the UK market, which has not seen Australian cherries since 2013. Most of the 4,000 tonnes imported during the Southern Hemisphere season (December to February) are supplied from Chile, with a few from Argentina and increasingly from South Africa.
Stonefruit (peaches, nectarines, and plums) will see the 16 per cent tariff reduced over four years and will be tariff-free by 2026. The UK was Australia's third-largest stonefruit destination in the early 2000s (after Hong Kong and Taiwan), though with access to China since 2015, Australia now sends 67 per cent of its stonefruit exports to China.
Of the products with an eight per cent tariff eliminated, table grapes have possibly the best opportunities. Table grapes are Australia's largest fruit export by value, with a strongly focused export sector, although there has been no history of table grape exports to the UK. Half of UK grape imports (135,000 tonnes) arrive during the Southern Hemisphere supply season – from South Africa, Chile, and Peru – so gaining traction from Australia will be difficult, with new connections needing to be made.
It will take more than tariff eliminations for avocados (four per cent) and blueberries (two per cent) to make any impact in building trade to the UK, however these are valuable import categories in Britain and Australian producers are keenly seeking new export opportunities.
Similarly, apples, once by far the largest Australian fruit export to the UK has reduced to zero volume. The eight per cent tariff reduction over four years will do little to stimulate demand. South Africa, New Zealand, and Chile supply most of the apples to Britain during the Southern Hemisphere season. And New Zealand has a Free Trade Agreement with the UK, which entered into force on the same date as Australia's, negating any advantage.
Opportunities in onions
Looking to the fresh vegetable categories, onions have some opportunities since their eight per cent tariff has now been eliminated. Australian onions are supplied to the UK on a seasonal basis from April to June, supplementing European supplies ahead of the Northern Hemisphere season. However, as New Zealand is Australia's main Southern Hemisphere competitor, and also has a free trade agreement in place, there is no competitive advantage on the tariff front.
Carrots are Australia's largest fresh vegetable export and see an immediate 10 per cent tariff elimination. However, it is hard to see any need to import carrots from the other side of the world given that the UK produces over 800,000 tonnes domestically. Imports make up only three per cent of the domestic carrot consumption in Britain and almost all from within Europe.
The same can be said for many other fresh vegetable lines, in which there is either an abundance of UK-grown produce or year-round supply from closer countries. Potatoes, which have seen tariffs of 8-10 per cent eliminated, are one example.
Nuts already had low tariffs
Most nut products, including shelled almonds, already enter the UK tariff-free or at most with a four per cent tariff. Australian walnuts (shelled or in shell) are developing overall exports and will see an immediate four per cent tariff elimination under the agreement, although no trade currently exists to the UK. The UK imports around 11,000 tonnes of walnuts, mainly from the US, Chile, Spain, and Italy.
Macadamia nuts, Australia's native nut which exporters introduced to the UK in late 1990s, is now almost entirely supplied from South Africa and Kenya. The two per cent tariff elimination could help raise some new interest in Australian macadamias, although South African suppliers are now well established.
Shelled almonds are Australia's second-largest horticulture export by value (after table grapes). Indeed, Australia is the third-largest shelled almond exporter globally after the US and Spain. Although direct trade to the UK has decreased, almost a third of the Australia's shelled almond exports are destined for continental Europe (mainly Spain and Germany).
Shelled almonds already entered the UK tariff-free before the AUKFTA, and almost all were supplied from the US or Spain, however the trade agreement may stimulate more interest in Australian shelled almonds even though there is no tariff advantage. Australian exporters are experienced in shipping shelled almonds to Europe.
To put things in context, Australian horticultural exports to the UK (valued at AU$2.2 million or £1.3 million in 2022) is a slither of Australia's total exports of goods to Britain. Nevertheless, the new FTA should generate some benefits if logistics and market conditions allow, particularly in the premium counter-seasonal temperate fresh fruit sectors.
Wayne Prowse is Principal & Senior Analyst at Fresh Intelligence Consulting, based in Sydney, Australia. He can be reached at wayne.prowse@bigpond.com.