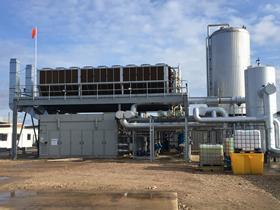 Prepared food giant Bakkavor has agreed a £13.3m asset finance deal with HSBC UK as it looks to make strides towards its plan to be net zero by 2040.
The supermarket supplier will use the cash to overhaul its network of refrigeration systems, starting with plant replacements at its Sutton Bridge and Boston sites in Lincolnshire and Bo'ness site in West Lothian.
The move forms part of a wider plan to tranform its entire UK network of refrigeration systems. Doing so will unlock considerable energy savings, predicted to support a significant reduction of CO2 emissions, the company said.
ESG strategy
Bakkavor stressed that the new investment is the first significant milestone to follow the launch of its ESG strategy. Central to its growth plans, the ESG strategy focuses on reducing Bakkavor's carbon footprint and energy intensity across operational manufacturing, in order to achieve net zero by 2040.
Ben Waldron, chief financial officer at Bakkavor Group, said: "Now more than ever is climate action at the forefront of how we do business. On the cusp of COP26, we support UK business efforts – and the food sector in particular – leading the way on tackling climate change.
'As a manufacturing company, our biggest operational impact on the climate comes from the heating and cooling systems used in our sites, so it's great to see the next phase of the overhaul of our refrigerations systems get underway, reducing our company's carbon footprint on the road to net zero.'