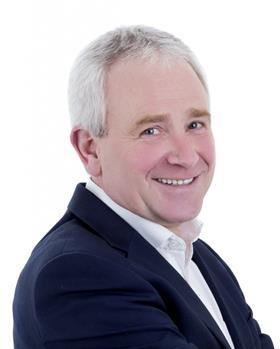 Berry supplier BerryWorld UK has announced that it is working on several initiatives with its growers to 'take sustainability in soft fruit growing to the next level'.
While the group has, it says, promoted environmentally friendly growing practices for decades, BerryWorld UK last week highlighted that its heavily certified growers (GlobalGap, Nurture, Sedex, BRC and Leaf, to name a few) are involved in a number of sustainable schemeswith a focus on three key areas: emissions and resources; biodiversity and wildlife; and water sustainability.
'Today, the company is proud to be working with growers who are growing BerryWorld varieties in harmony with nature and who are leading the way towards a more sustainable future for the UK soft fruit sector,' the firm said in a press release.
With regards emissions and green energy sources, BerryWorld UK said it is working towards achieving net zero emissions by 2040 and, within its own operations, has already achieved a 20 per cent reduction since 2016.
The company has set a framework for measuring carbon and has shared this with its UK grower base to encourage a standardised approach, it said.
'BerryWorld growers are increasing their use of green energy sources and are self-sufficient during certain times of the year. Stephen and Jenny Tasker, one of BerryWorld's growers, are leading the way in this area, being 100 per cent green energy powered by generating energy through on-site wind turbines, solar power, and a biomass boiler,' BerryWorld UK said.
'Other BerryWorld growers can achieve self-sufficiency at certain times of the year and are also working to increase their percentage of green energy usage. Dearnsdale Fruit, for example, has a 100kw solar generation on the packhouse and transfers heat from coldstore units to heat shower water for personnel. Meanwhile, Edward Vinson Ltd., Winterwood Farms and Starkey's, cover 20-25% of their annual energy needs with green sources.
'Within the emissions area, farm waste management also plays a key role. Currently, 80 per cent of BerryWorld growers are zero waste to landfill, including: Tasker Partnership, Starkey's and Winterwood Farms, whilst remaining growers are on track to achieve this by 2022.'
Meanwhile, BerryWorld growers are making significant strides to protect and encourage biodiversity and wildlife, the company said.
'Dearnsdale Fruit is committed to grow side by side with nature. They have planted 4ha of wildflower mix in their farm, whilst working closely with consultants for advice on best practice in conservation of flora and fauna,' the firm said.
'Starkey's sowed 4 acres of their farm astride a public footpath with wildflowers this spring. Cornflowers, poppies, borage etc. are just beginning to flower in the bee and butterfly seed mixture area.
'The Summer Berry Company has a strong commitment to biodiversity and plants trees and hedges whilst incorporating wildflowers into their fruit fields to encourage insect and bee population.'
Additionally, BerryWorld said it is currently sponsoring three PhD students researching different aspects of bee sustainability.
In the area of water management, BerryWorld said that the majority of its growers are able to capture and store rainfall while using efficient irrigation systems to ensure water sustainability.
'Withers Farm, for example currently has over 18 months' worth of rainwater stored in reservoirs and can harvest and capture 100 per cent of rainwater,' it said. 'Dearnsdale Fruit collects water from tunnels, which is reused for irrigation. Additionally, they use computerised-monitoring systems for irrigation, which ensures berries are only irrigated when required, minimising water usage.'
BerryWorld growers are also taking part in regional projects in this area. For example, Edward Vinson participates in the Holistic Water for Horticulture project in Kent. This is a project which promotes an approach based on rainwater runoff recapture, recycling water for irrigation and returning excess water to the environment using nature-based techniques.
"We are pleased to be working with growers who are committed to growing a sustainable berry world and are continuously looking at ways to minimise its impact on the environment. Their determination to continue to improve is what has positioned them as industry leaders today", said Paul Cole, managing director at BerryWorld UK.