Grocery wholesaler and pharmacy group Bestway has bought a £193m stake in the UK's second-biggest supermarket
British grocery wholesaler and Costcutter owner Bestway Group has bought a 3.45% stake in the UK's second-largest supermarket, Sainsbury's.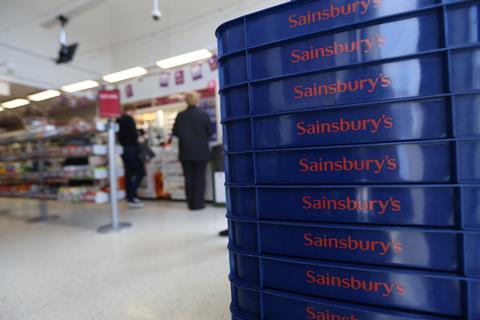 In an announcement on Friday (27 January), Bestway said it plans to hold its newly-acquired 80.8m Sainsbury's shares – valued at £193m – for investment purposes, and confirmed that it is not considering a takeover bid for the retailer. But the group did indicate it may buy more Sainsbury's shares in future.
In a stock exchange filing, Bestway said: "Bestway Group intends to hold its shares in Sainsbury's for investment purposes and looks forward to supporting the executive management team. Bestway Group may look to make further market purchases of Sainsbury's shares from time to time, subject to availability and price."
The acquisition makes Bestway the sixth-largest shareholder in Sainsbury's, according to The Guardian.
In a statement, Sainsbury's said it would "engage with Bestway Group in line with (its) normal interactions with shareholders".
Based in London, Bestway describes itself as the UK's seventh-largest family owned business with a turnover of £4.5bn. It holds interests across the wholesale, pharmacy, real estate, cement and banking sectors.
It owns retail chains Costcutter and Best-one, as well as Well Pharmacy, the UK's third largest pharmacy chain.
Bestway was founded in 1976 as a wholesale supplier by Sir Anwar Pervez, which the 87-year-old billionaire still chairs, and has become one of Britain's biggest wholesalers, serving thousands of retailers, The Guardian said.
Sainsbury's currently has a 15.7% share of the UK grocery market, according to retail analysts Kantar, and recently reported successful Christmas trading, where its sales grew 7% from a year earlier.