British produce companies will be out in force at the Fruit Logistica trade show in Berlin next month, says trade association CHA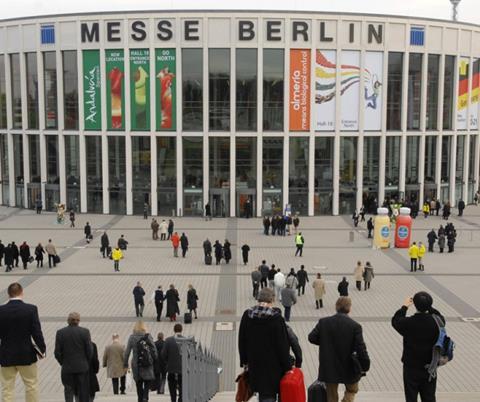 British plant and produce trade group, the Commercial Horticultural Association (CHA), will showcase its largest-ever group of UK exhibitors at the CHA pavillion during Fruit Logistica next month.
CHA, which represents UK manufacturers and suppliers of plants, products and services to commercial horticultural growers around the world, said it is looking forward to introducing trade show visitors to the group of British growers, wholesalers and suppliers – all offering innovative and new technologies – at its pavilion in hall 21 at Messe Berlin.
Representatives from the UK's Department for Environment, Food and Rural Affairs (Defra) and the Department for International Trade (DIT) will be on hand at the CHA pavilion to answer questions about importing into and exporting out of the UK market, the CHA said.
"There will be new information available regarding the AgriTech UK website, managed on behalf of DIT by the UK Tag (UK Genetics Association), the Agricultural Engineers Association (AEA) and the CHA," the CHA said. "The portal is an international information source for anyone wishing to do business with UK companies and it is linked to the CHA website for full information on CHA member companies, CHA initiatives and events."
UK companies exhibiting within the CHA pavilion include: Botanicoir Ltd – a leading manufacturer of coir substrate products, with expertise in specific mixes for strawberries, raspberries, tomatoes, cucumbers and aubergines; Chambers – a Kent-based berry and cherry grower, importer and exporter; MD Import Export Ltd – tropical produce supplier; Primafruit – a leading name in the fresh produce industry, specialising in the sourcing and supply of fresh fruit to the UK market; Russell IPM & Bio Solutions – fertiliser specialist; Scottish Agri Export Hub – a platform for Scottish seed potato growers and exporters to engage with existing and a new clients; GPS Capital Markets – an operator in global foreign exchange and corporate treasury; VEG-UK Ltd, UK grower, importer and exporter.
"We represent the interests of the British horticultural supplies sector in both UK and international markets," the CHA said. "Never have export associations been more relevant than in this era of Post-Brexit, providing important information for both international buyers and UK suppliers and producers.
"Covering the ornamentals, fresh produce, amenity and landscape sectors, our members offer the full portfolio of products and services for all horticultural requirements."
The CHA is a Trade Challenge Partner and Accredited Trade Organisation (ATO) with the British Government's Department for International Trade (DIT).