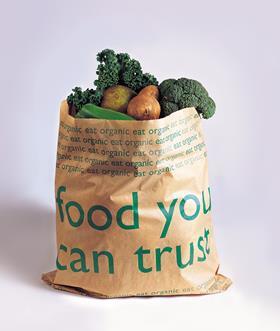 The Soil Association has launched the biggest UK-wide celebration of all things organic, bringing together organic producers, processers, retailers and businesses.
And to help caterers be part of the Organic September celebration, the Soil Association has put together a free marketing pack for all Catering Mark holders who are providing organic food.

The Food for Life Catering Mark assures that food served is sustainable, meets animal welfare standards, is free from controversial additives, meets nutritional guidelines and is at least 75 per cent freshly prepared.
The Catering Mark is awarded at bronze, silver and gold levels. At silver and gold, caterers are awarded points for using more organic ingredients.

Rich Watts, Soil Association senior Catering Mark manager said: "2015 is the first year that Catering Mark holders have been involved with Organic September. Caterers will find a range of point of sale materials in their packs that we hope will become a part of their promotion in September, helping to tell customers more about the benefits of organic and how the company's Catering Mark indicates changes to menus and improvements to food.
'We look forward to seeing what 30 small organic changes caterers will be making during the mont."

As part of the campaign, an interactive 'Organic 30' list throughout the month will encourage consumers to 'organic' their September by making small changes. From swapping to organic milk for a month to checking for the Soil Association certified logo whilst shopping, the Organic 30 list aims to show how these small changes all amount to a big difference for the environment.