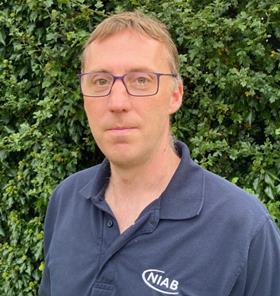 A UK-wide research and demonstration platform for biomass energy crops is being developed by NIAB.
Funded as part of the government's Biomass Feedstocks Innovation (BFI) Programme launched earlier this year, NIAB is aiming toprovide growers with independent information and advice on varieties, agronomic practices and equipment suitable for cultivating a range of biomass crops on marginal land.
Dr Michael Gifford, NIAB's director of commercialisation, explained: "Biomass energy crops have been grown on a small scale for several decades with the industry yet to reach a critical level. We expect this government investment to stimulate new growth in this area.
'The support is part of a new 'green industrial revolution', alongside changes in UK food and farming policy and markets, and advances in crop science and production. The Climate Change Committee stated that in 2020 energy crops in the UK amounted to 10,000ha, which they have recommended would need to rise to 720,000 ha by 2050."
Growth in biomass production
The £4 million BFIProgramme, funded by the Department for Business, Energy and Industrial Strategy (BEIS)is part of the wider £1 billion Net Zero InnovationPortfolio.The BFI programmeaims to encouragenew innovations which, in turn, will kick start growth in biomass production and green energy crops.
BEIS is currently funding Phase 1 of this programme. Within Phase 1,NIAB is developing plans for a demonstration platform to run at multiple sites across the UK, covering a range of climatic conditions and soil typesto produce useful and accurate data on biomass crop growth and cultivation. This data will be used to inform growers and advisers on how and whether to cultivate energy crops and to improve both the economic and environmental performance of these crops through innovation.
Gifford explained that NIAB already runs the country's largest set of annual crop trials, with 130,000 trial plots managed from 12 regional centres. "We will use this well-established capability to accurately assess the best methods needed to develop and improve biomass production,' he said.
'The energy crops project complements NIAB's activities in supporting the transition to a sustainable agricultural sector with a positive environmental and economic impact. The energy crops industry itself has the potential to offer significant environmental benefits over conventional energy generation, as well as offering better capability to support regional and rural economies.'