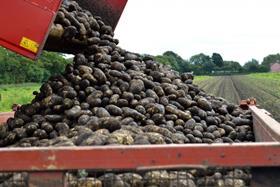 Over 100 candidates from across the political spectrum have pledged to support environmental health policies if elected in today's general election, according to the Chartered Institute of Environmental Health (CIEH).
At the start of the election campaign, CIEH called on all candidates to pledge to support the policy recommendations in CIEH's Manifesto for Environmental Health, as well as acknowledging the vital role of environmental health practitioners.
These professionalsdevelop, implement and enforce health policies related to areas such as environmental protection and food safety and standards.
By pledging their support, the 112 prospective MPs, who represent eight different parties,have committed to support the seven key recommendations for the next government to improve public health and protect the environment:
1. Committing to maintain and improve food safety and standards as the UK leaves the EU
2. Creating a new minister for food to oversee the National Food Strategy
3. Making the display of Food Hygiene Ratings by food businesses in England mandatory
4. Establishing new transparent and independent environmental regulators for all UK nations
5. Committing to legally binding air quality targets in line with World Health Organisation guidelines
6. Introducing a mandatory national registration scheme for landlords and agents in England
7. Making energy efficiency a priority for housing across all UK nations
Chief executive of CIEH Anne Godfrey said: "It is great to see so many parliamentary candidates acknowledge the importance of environmental health and the essential role environmental health practitioners play in society.
"Our manifesto outlines the key steps necessary to safeguard our environment and improve our nation's health. We look forward to working with those candidates who are successful to ensure that these are actively promoted at Westminster and in the devolved nations.
"We call on all political parties to commit to supporting environmental health and the policies in our manifesto."