Chef Miguel Barclay – known for his cost-effective and creative culinary skills – has partnered with Love Fresh Berries to launch new recipes that celebrate the versatility of British berries during National Berry Month
National Berry Month is back for the second year running and this year the nationwide campaign – run by the industry body British Berry Growers – aims to raise awareness of the versatility, value and health benefits of our much-loved soft fruit.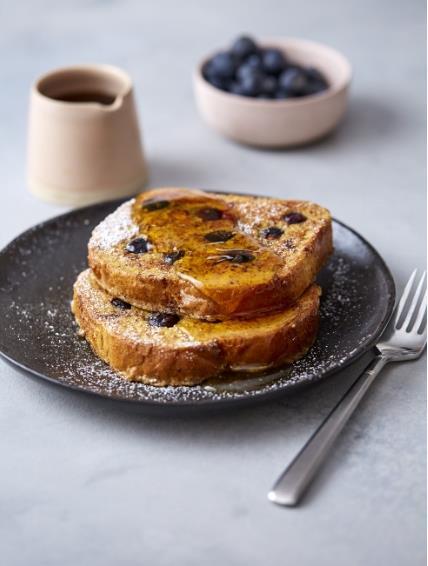 It comes as new research by Love Fresh Berries to mark the month found that a quarter of Brits believe berries to be the tastiest fruit – with strawberries topping the charts and raspberries securing a close second.
However, berries don't just taste delicious, says Love Fresh Berries, they have multiple health benefits – helping support the heart, dental hygiene, mental health and even our sexual wellbeing – whilst also being incredibly versatile. They can be eaten raw, blended into smoothies, sprinkled on cereal, and used in sweet and savoury dishes.
With over half of Brits (55 per cent) already buying strawberries, raspberries, blueberries and blackberries at least once a week amidst the cost-of-living crisis, chef Miguel Barclay has teamed up with Love Fresh Berries to highlight just how versatile and delicious berries can be as part of budget recipes.
Barclay's new recipes include blueberry studdied french toast, raspberry and brie puff pastry wreath and sausage, parsnip, carrot and blackberry tray bake.