The national charity supported more farming families in England and Wales than ever in 2022 – but more people in the sector need help, RABI says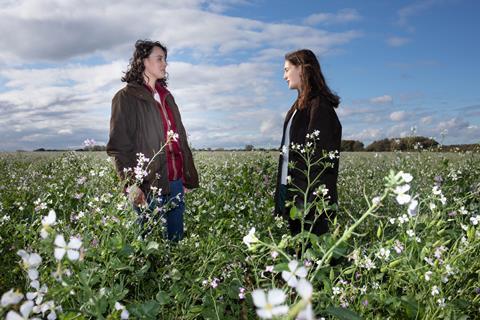 More farmers than ever sought help from national charity the Royal Agricultural Benevolent Institution (RABI) last year as families in the agriculture sector face mounting challenges.
Over two-and-a-half times as many members of the farming community in England and Wales received financial, practical or counselling support from RABI in 2022 compared to 2021, the organisation said – adding that these people represented just the tip of the iceberg of those in the sector needing help.
RABI attributed the rise in demand for its services to the increasingly complex challenges impacting many farming families. The charity added that the unexpected uptake of its Return to School campaign and the roll-out of new professional mental health services may also have contributed to the uptick in demand for its help.
RABI's director of services Caron Whaley said that, despite the increase in people receiving support, there is still much more that can be done to improve the wellbeing of the farming community.
"Last summer's Return to School campaign directly benefited almost 4,000 people," said Whaley. "It has been RABI's most impactful standalone campaign, which had an allocated budget of £1.5 million assigned by the Trustees, available for farming families in need. Unfortunately, we believe there remains a large percentage of the community who are reluctant to reach out for support. Collectively, we need to work towards breaking down the barriers that prevent people from accessing help when they need it."
The Return to School campaign was particularly successful in connecting RABI to farming women aged 35 to 44, who accounted for 80 per cent of applicants, Whaley revealed. Reaching these mothers was particularly important since RABI's Big Farming Survey identified this demographic as being most at risk from poor mental health.
"For almost 90 per cent of the people who received support through Return to School, this was the first time they had connected with us. Encouraging people who are struggling to take that initial step is vital if we are to change the perception that asking for help is not a weakness but a strength," said Whaley.
She added that since launching the RABI wellbeing services in January 2022, the uptake of professional in-person counselling has exceeded expectations by almost 12 times.
"The uptake of professional counselling suggests a sizeable need in our community for wraparound wellbeing services that complement the financial help and guidance we provide," Whaley said. "We want to continue encouraging people to access early, preventative wellbeing support and normalise everyday conversations around how we're feeling."
Demand for RABI's accredited mental health training was also much higher than anticipated. Led by qualified counsellors, the training helps to equip those working with farming people with the tools and confidence to start mental wellbeing conversations, as well as being able to recognise the signs when someone is struggling.
"Addressing the wrap around needs of the farming community remains a key driver for RABI. Reaching out to ask for help is something everyone can be part of supporting and we encourage everyone in the farming community to be part of that change," added Whaley.
RABI's head of partnerships, Suzy Deeley – responsible for the roll-out of three new farmer-focused mental health support services, is addressing the Women in Food and Farming networking group on 4 April.
At the event at Savills in London, Deeley will present key findings from Rabi's Big Farming Survey, which included the headline '1 in 3 farming people are at risk of being possibly or probably depressed'; how Rabi has responded to the findings by expanding its support services; and how the charity supported two and a half times more farming people in 2022 than the previous year.
RABI has sponsored 25 places for women under 30 to attend the event to help encourage more individuals in their early careers to join networking opportunities.