Global berry supplier, and owner of UK grower group Berry Gardens, won three awards for 'superior' varieties at recent International Taste Institute event
Driscoll's berries scooped three gongs in the May round of the Superior Taste Awards 2023, organized by the International Taste Institute.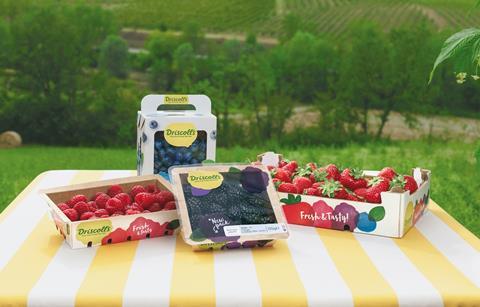 Decided by an independent group of 200 world-class chefs and sommeliers, who evaluate food and beverage products based on their taste, texture, aroma, appearance and first impressions, two Driscoll's varieties were awarded the highest possible three-star rating, positioning them as 'Exceptional Products'.
Driscoll's Laurita blackberries offered the judges "great shape and size" and a "delightful combination of sweet and sour flavours on the palate"; while Driscoll's Zara strawberries delivered a "lovely, sweet taste with a touch of acidity, bringing a refreshing note to the finish".
Driscoll's Henrietta blackberries were also highlighted by judges as 'Remarkable Products' for their "stunning visual appearance and delightful firm texture, along with a delicate taste."
The three awards from the panel in May join Driscoll's five other Superior Taste Awards from earlier in the year.
Marketing manager of Driscoll's EMEA (Europe, Middle East & Africa) Marieke Appel, said these latest awards are a further testament to Driscoll's goal to provide consumers with the best berries when it comes to taste, texture, aroma and appearance.
"All our growers and R&D teams are enormously skilled and work incredibly hard to deliver the best tasting berries in the world. Winning eight Superior Taste Awards in six months is both a brilliant accolade for the business as a whole and an award for all the passion the teams put into continually raising the bar on delight. "