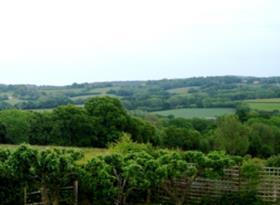 The much-anticipated Environment Act, designed to protect and enhance the UK environment, has now passed into law.
Through the Act, the government said it will clean up the country's air, restore natural habitats, increase biodiversity, reduce waste and make better use of resources.
It insisted the Act will halt the decline in species by 2030, require new developments to improve or create habitats for nature, and tackle deforestation overseas.
It will also help the country transition to 'a more circular economy, incentivising people to recycle more, encouraging businesses to create sustainable packaging, making household recycling easier and stopping the export of polluting plastic waste to developing countries.'
These changes will be driven by new legally binding environmental targets, and enforced by a new, independent Office for Environmental Protection (OEP) which will hold government and public bodies to account on their environmental obligations.
'Most ambitious programme on Earth'
Environment secretary George Eustice said: 'The Environment Act will deliver the most ambitious environmental programme of any country on Earth. We are setting an example for the rest of the world to follow.
'The Environment Act includes a new legally binding target on species abundance for 2030, which will help to reverse declines of iconic British species like the hedgehog, red squirrel and water vole.
'The UK will now be able to go further than ever before to clamp down on illegal deforestation and protect rainforests, through a package of measures that will ensure that greater resilience, traceability and sustainability are built into the UK's supply chains.
'The Act will crack down on water companies that discharge sewage into rivers, waterways and coastlines. It will see a duty enshrined in law to ensure water companies secure a progressive reduction in the adverse impacts of discharges from storm overflows.
'New duties will also require the government to publish a plan to reduce sewage discharges from storm overflows by September 2022 and report to Parliament on the progress towards implementing the plan.'
Genuine progress, but 'gaping holes'
The industry has been reacting to the Act coming into law, offering a largely warm response but with some notable caveats.
Soil Association head of policy for farming and land use, Gareth Morgan, said: "This day has been a long time coming but it is significant that the Environment Bill passes onto the statute books as COP26 draws to a close and the climate and nature emergency is on everyone's minds.
'We welcome the Bill as it recognises nature as the critical factor when considering the environment - although it still leaves many serious questions unanswered. Nevertheless it represents a significant success after 30 years of campaigning and extensive efforts by all of the NGOs and nature and environmental groups who have campaigned tirelessly for robust environmental laws post Brexit.
'In particular the Office of Environmental Protection does now appear to have teeth and we are pleased to see that there are some real targets including halting species decline by 2030 and tackling air pollution. We also welcome the clauses on forest risk commodities but it is vital that we tackle this challenge head on - the UK's insatiable demand for soya for animal feed continues to represents a significant risk for deforestation in South America.
"There remain some gaping holes in the Bill and we wait to see whether it has the power to deliver real protection for the environment and nature. Soil remains a massive omission and disappointment despite the great efforts in the House of Lords, and thus soil won't be recognised on a par with water, air and nature.
'But the commitment to a soil health action plan is a partial success and we will be seeking to make this as robust as possible. Farmers, landowners, and those working to protect nature will be waiting for with bated breath for more details and the government should note that the public will be watching to see them deliver on their commitments to the environment and tackling climate change."
'Real boost for the sector'
CLA president Mark Tufnell said that after a long delay, 'at long last it's a real boost for the sector to have the legislation in place.
"The new Act sets out a long-term framework with much ambition for new policies such as Biodiversity Net Gain, and tools such as Local Nature Recovery Strategies and Conservation Covenants – all of which will have an impact on how land is managed by farmers and landowners.
'Now, it's important more than ever, that these ambitions are translated into meaningful action, and quickly."