Environment Secretary tells BBC Breakfast that Brexit is not a factor in Britain's worse-than-expected economic-growth figures
Environment Secretary George Eustice told BBC Breakfast yesterday (13 June) that he does not accept that Brexit is a factor in Britain's ailing financial situation after latest GDP data showed the economy had shrunk by 0.3 per cent in April, worse than City forecasts.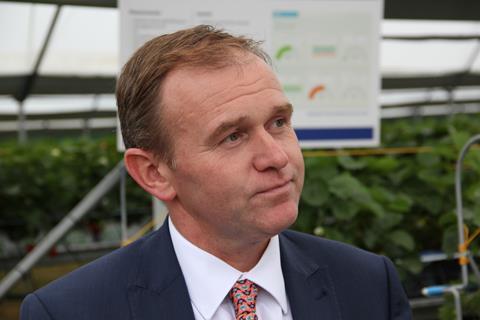 He told BBC Breakfast: "I don't accept that Brexit is a factor in this because we are seeing trade continue and actually the big problems that businesses are facing - labour shortages and wage inflation, that is happening right across Europe and it's happening in the US as well, globally economies are finding there's a shortage of labour and it's mainly that price of gas and oil, energy costs which are eating into margins and affecting people's investment decisions."
However, according to the Evening Standard, leading economists claim Brexit is harming Britain's economy, as well as Russia's invasion of Ukraine and the supply chain problems following the Covid crisis.
The newspaper reports that analysis by the Centre for European Reform puts the GDP blow to the UK economy from leaving the EU at £31 billion.
The think-thank estimated the figure by creating a doppelganger model of Britain's economy to compare how it would have performed if it had remained in the European trading bloc, the paper said.
Leading Brexiteers have reportedly dismissed the centre's findings but not come up with any figures of their own. Meanwhile, the Treasury is refusing or unable to publish details of how Brexit has hit the UK economy, the Evening Standard said.
Speaking to the newspaper, Liberal Democrat Treasury spokeswoman Christine Jardine MP criticised Eustice's BBC Breakfast Brexit comment, saying: "This Conservative Government is in complete denial. It is time ministers stopped taking the British public for fools."