Fischer Farms adds business development manager to team ahead of world's largest vertical farm launch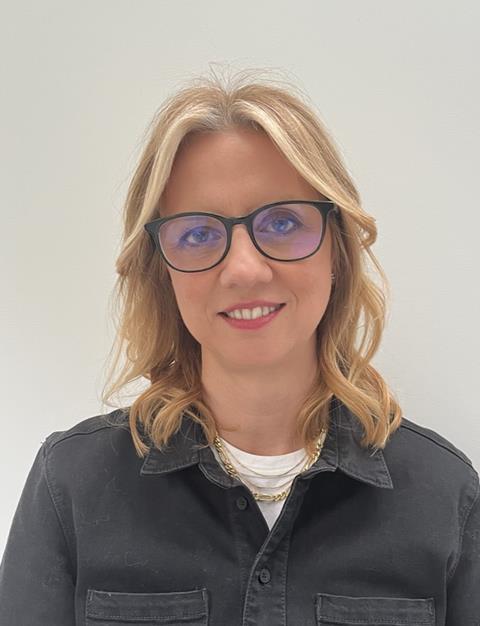 Vertical Farming pioneers, Fischer Farms, has strengthened its business development team as the agtech firm opens the world's largest vertical farm in Norfolk this summer.
Louise Atkinson joins Fischer Farms as business development manager, bringing over 25-years' experience in marketing, communications and business development with her.
Joining from Infarm UK, where she was head of marketing (UK), Atkinson has strong experience in the vertical farming sector, as well as experience across commerce and retail.
As Fischer Farms finalises partnerships with retailers and food service operators, Atkinson will play an instrumental role in new business development, bringing Fischer Farms' vertically grown fresh produce to market.
"With a passion for business for good, Atkinson shares Fischer Farms vision of finding a way to feed the world, in a sustainable way that minimises the impact on the environment," Fischer Farms said in a press release
Commenting on her appointment, Atkinson said: "Over the past decade I have focused my career on supporting companies with a strong vision, working with founder-owned businesses that are in a period of growth or transition. I am joining Fischer Farms at an incredibly exciting time, as they prepare to open the doors to the world's largest vertical farm.
"They have ambitious growth plans, and their purpose couldn't be more compelling. The scalability of their operations, combined with their renewable energy expertise, gives them a real edge and I am looking forward to working with the team as they lead the vertical farming revolution in the UK and beyond."
Fischer Farms is an independent company, founded by CEO Tristan Fischer, combining agri-tech and renewable energy expertise to revolutionise the future of farming. Backed by Gresham House plc, an asset management company specialising in investments with a sustainable, positive impact, Fischer Farms is leading the way in scalable food production to provide a more resilient and sustainable method to feed the nation.
Fischer's other agritech interests include: FishFrom Ltd, a land-based salmon company; and Great British Prawns Ltd, a land-based shrimp company, both using Recirculating Aquaculture Systems (RAS) technology. He was the Chairman of C-Capture, a carbon capture company, and a board director of Dukosi Ltd, a smart battery company.