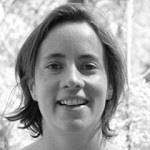 WRAP's special adviser Karen Fisher has been appointed to the new role of head of climate action strategy at the food waste charity.
Working with WRAP's chief executive Marcus Gover, Fisher will drive forward work on climate action across all its UK and international programmes to ensure net-zero ambitions are clearly aligned, the organisation explained.
The role will develop new sustainability interventions for the range of supply chains that WRAP's business programmes influence, as well as forging a global community to support collaborative work on climate action.
Fisher has worked in the field of food systems sustainability for nearly 20 years, eight of which have been at WRAP. Her most recent work has led important new initiatives with the food and drink sector focused on the challenges of measuring and reducing supply chain GHG emissions.
She is also credited as being instrumental in driving forward WRAP's programmes including Meat in a Net Zero World and the Courtauld Water Ambition.
Fisher said: "I am delighted to take on this new challenge. This is a hugely important year, not just for the UK but for every country on Earth, and COP26 is only weeks away. Humanity has a huge task ahead to combat the worst impacts of climate change and I see this role helping to bring WRAP's work clearly in line with crucial climate action.
'I see this as a moment to refresh and refocus our outlook globally and use WRAP's convening power to maximum effect to help drive change at the forefront of action on climate change."