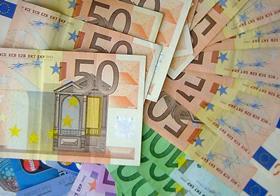 The European fruit and vegetable sector should get a greater share of the EU agriculture budget to help boost consumption and improve public health, according to speakers at the EGEA conference.
Food policymakers, scientists and industry trade bodies pointed out that, despite fresh produce being key to improving diet and ultimately helping to lower healthcare costs, the fresh produce sector receives much less in subsidies, compared to sectors such as beef and dairy, which are comparatively more harmful to health and to the environment.
Philippe Binard, general delegate of Freshfel Europe, said that fruit and vegetables currently receive around €1 billion out of the total €40bn available to agriculture through the Common Agriculture Policy (CAP). "We have a long wish list for policymakers, which includes that we would like them to reset the discrimination in the CAP funding," he said.
Binard used his talk to highlight what messages fruit and vegetable marketers should promote in campaigns, and said that more attention at a policy level would help incentivise and fund these activities. 'If we don't do it, then we have other competing sectors who know how to use the nice, clean image of fruit and vegetables for their own benefit, such as smoothie brands,' he added.
Robert Pederson, food policy advisor to European Public Health Alliance (EPHA), added: "On the one hand we want to encourage people to eat lots of fruit and vegetables but when you look at the subsidy structure, most subsidies do not go to this sector.
"Maybe we should look at how we can promote the sectors that are necessary for a healthy diet.
"Our policies on trade, agriculture and food has led to high fat and high sugar products are more accessible, and fruit and veg don't have the visibility that they should.'
University of Washington researcher, Rachel Nugent, agreed that the global fruit and vegetable sector would benefit from more financial support.
"We're spending a lot on agriculture, especially in wealthy countries, but we need to spend more on fruit and vegetables," she said. "Agriculture is being subsidised, but not necessarily in the right way. We don't need to add money, we need to redivert it."
The EGEA conference is taking place this week (3-5 June) in Milan, and is examining the role of fruit and vegetables in a healthy diet, healthy environment and fruitful economy.