Industry-led logistics career awareness campaign enters next phase with backing from 40+ transport firms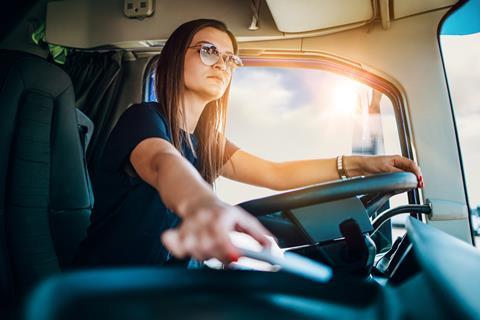 Generation Logistics, an industry-led logistics awareness campaign, is powering into its second year with the next phase of its campaign to raise awareness of the logistics profession and find the next generation of logistics talent.
Launched in August 2022, Generation Logistics is a government-backed initiative to future-proof the profession and ensure the resilience of the UK's supply chains by attracting a diverse range of talent into the sector.
Over the last year, it has delivered an awareness campaign championing individuals and "best in class" organisations to highlight the varied and stimulating careers that exist across the profession.
Managed by the Chartered Institute of Logistics and Transport (CILT(UK)) and Logistics UK, the campaign has generated 3.7 million engagements with its social media posts and 789,000 visitors to its Generation Logistics hub:www.generationlogistics.org. The campaign has also created an ambassador programme and now has a network of over 300 individuals who work in the industry and champion the profession at school events or careers days.
In addition to the managing organisations and the Department for Transport, over 40 companies and industry organisations have signed up to be part of the campaign for its second year.
Generation Logistics executive sponsor, Phil Roe said, "When we set up Generation Logistics, we were adamant it had to be a cross-industry campaign and we are delighted to have such a wide range of organisations on board for our next phase. In the first year it has been heartening seeing the industry working together for the common good of the profession and I'm positive this will continue into year two of the campaign."
The next phase of the campaign will focus on raising awareness of logistics as a career option among 13-24 year-olds, as well as educators in schools and colleges. Teachers will be able to download logistics-themed curriculum-mapped resources that can be used to teach a range of subjects including Maths, Business Studies and Geography. In addition, Generation Logistics is producing a careers guide to logistics that will be made available to every school and college in the UK, featuring case studies from the campaign's Gold Sponsors as well as information about the wide range of careers represented in the industry.
The Department for Transport continues to support the campaign and Roads Minister Richard Holden said, "We want the freight and logistics sector to retain and attract diverse talent from across the whole country. That is why we have invested £645,000 over two years as part of our Future of Freight Plan to make the Generation Logistics campaign a success.
"It is fantastic to see Generation Logistics kickstart its second year of campaigning with a renewed focus on education, as we continue to future-proof the industry by making logistics and freight an attractive career choice for the next generation."