UK producers set up new industry body to replace AHDB Potatoes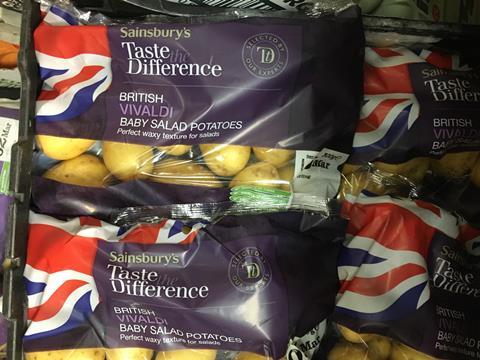 British potato growers have joined forces to launch a brand new industry body, GB Potatoes Ltd, to promote their sector post AHDB and act as a single point of contact for the potato industry.
GB Potatoes Ltd said it plans to unite the UK potato industry and work with existing produce trade associations to represent the potato sector's interests and future development in the wake of AHDB Potatoes discontinuation.
"Collectively the potato industry respects the outcome of the AHDB levy payer ballot but cannot afford to look into the void and recognises the need for a new independent industry body," GB Potatoes Ltd said in a statement.
"The levy payer vote demonstrated that AHDB had lost the consensus of industry to run and manage an industry body. The group need Defra to recognise these failings and engage to support an acceptable alternative (not a new AHDB) which reflects the whole GB potato supply chain."
GB Potatoes' vision is to unite all aspects of the UK potato supply chain – growers, packers, processors, seed supply, research organisations, independent advisers, trade associations and service provides – to both contribute and benefit from voluntary cross-industry collaboration, it said.
Mark Taylor, inaugural chair of GB Potatoes, said: "Our launch couldn't come at a more important time for the GB potato industry. Working as a collective group must be the way forward if we are to both understand, and then work through the current turbulent times. Whilst recognising different views from across the industry, I strongly encourage everyone to engage and get involve. The great British potato needs to be championed."
British Growers Association said today (12 October) that it is assisting in setting up the new association, which will allow the continuation of significant potato industry work, and safeguard and harness decades of potato research and data.
Lisa Eagles, managing director at British Growers, said: "British Growers is delighted to have aligned itself with a worthy organisation and are pleased that the GB Potatoes objectives associate so closely with British Growers' own, namely, to support the safeguarding of the UK horticultural sector."
GB Potatoes will be funded via a voluntary membership subscription. The group is floating the proposal of a £10 per hectare or 10p per tonne membership fee.
The group has listed its key immediate functions as standing ready to defend the reputation of the industry when required; be the single point of industry contact for government, regulators and the media; provide the platform for members to work in partnership on projects of mutual interest, such as bight and aphid monitoring programmes; be aware of cross-industry R&D to reduce duplication and bring together mutual interest groups; and provide forums for the whole industry to come together to tackle the current challenges