Produce machinery manufacturer Haith Group completes £1.5m carrot grading installation at Meade Farm Group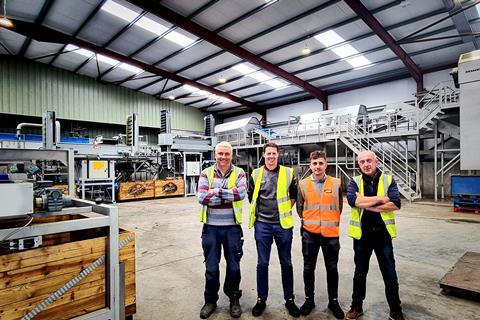 Haith Group, one of Ireland's leading vegetable grading and sorting machinery manufacturers, this month completed a £1.5m carrot processing installation for grower Meade Farm Group.
Haith designed and installed the state-of-the art carrot grading and washing line at Mede's facility in Lobinstown, County Meath, which upon completion has increased Meade Farm's carrot throughput by over a third, the Haith Group said in a statement.
Taking six months to deliver, Haith's full stainless steel line features two optical sorters, washing, de-stoning and polishing machinery. Integrating optical grading from Newtec, which supplied a Celox optical sorter, the line is capable of handling 12 tonnes of carrot per hour.
"Meade Farm has been a valued customer for several years, and as they've grown, they've asked us to design and install increasingly sophisticated packing lines for them. Meade prides itself on delivering quality produce to its customers, and our vegetable handling machinery plays a key part in this," said Duane Hill, Haith Group managing director. "Meade uses five of our root veg polishers, seven of our self-cleaning barrel washers and four Haith Rota-Tip box tipplers, and we are incredibly appreciative of their loyalty to us."
The Meade Farm Group started out as the Meade Potato Company in 1977. In the years that followed, Meade's passion for potatoes extended to Irish vegetables, including carrots and onions. The company changed its name to Meade Farm Group in 2020 to reflect the broad range of produce it supplies.