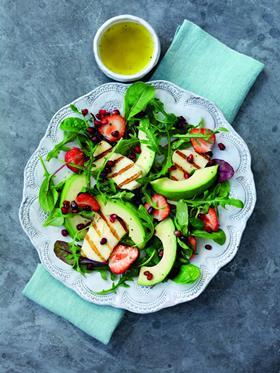 The food-to-go sector is predicted to continue its extraordinary recent growth over the coming years, with health and emotional engagement highlighted as key trends to watch in 2018.
Grocery researchers IGD anticipate the food-to-go market to be worth £23.5 billion by 2022, and the organisation's head of food to go, Gavin Rothwell, said health and wellness will underpin innovation going forward.
"Many of the concepts we're seeing from across the world where food-to-go is growing are underpinned by healthy positioning, he explained. "The likes of Sweetgreen in the US, Cedele in Singapore, Chopped in Ireland, Exki in Belgium, Cojean in France and a number of examples in the UK are proof of the increasing role health is playing in products that are eaten on the go.
"We're seeing the expansion of more healthier food-to-go ranges across the board. In the UK for example, Pret has opened the minds of many new customers to vegetarian lunches and breakfasts, while gluten-free options have become more core features in ranges.
"Looking forward, we see more opportunities for development, with UK shoppers continuing to tell us that they would like a wider range of both vegetarian and free-from ranges in the food-to-go stores they visit. IGD data shows that nearly a third (30 per cent) of food-to-go consumers are looking for more vegetarian options, 22 per cent for more dairy-free choices and 20 per cent for a larger gluten-free range.
Location, location
With Waitrose spotting a trend for a shift from three meals a day to four, there has also been an expansion in consumption of gym and protein boxes as the trend for sport-related eating goes mainstream.
Location is becoming more important for physical stores too, with transit sites seen as particularly attractive, alongside growth in outlets inside workplaces, fitness centres, sports stadia and festivals.
"The growing presence of street food in many markets is encouraging a more flexible approach to companies' location strategies and is encouraging some to adapt their offer to a food truck format to take advantage of new opportunities," Rothwell said. "In the US, the likes of both Whole Foods Market and Walmart are even bringing food truck concepts in-store. Meanwhile, in Mexico, we're seeing the delivery app Rappi experiment with food delivery from street vendors, and in the UK a number of food-to-go players such as Subway and Greggs are experimenting with delivery services to broaden their reach further."
Other key trends include boosting emotional engagement with shoppers, while from a business point of view, companies are looking for like-minded partners in food to go such as Crussh collaborating with Sainsbury's and Debenhams, Benugo working with John Lewis, and EAT entering an agreement with Compass and Debenhams.