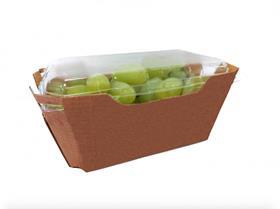 IGD has convened a wide range of stakeholders to create a new shared ambition for the industry, to halve the environmental impacts of all packaging systems by 2030.
Over the last year, IGD has joined forces with businesses and organisations across the food, consumer goods, packaging and waste industries, as well as various trade associations, to form a working group on sustainable packaging systems.
The next phase of the project workwill see the creation of a roadmap to establish a baseline, set targets and track progress.
To help accelerate progress, the working group will develop a new set of principles for the industry to help businesses make consistent decisions on packaging systems and materials.
IGD will also commission new consumer research to gain behavioural insights and better understand the barriers to the mainstream adoption of reuse and refill packaging solutions. These insights will create the opportunities to influence longer term behaviour change, IGD said.
Mark Little, director of health and sustainability programmes, added: "The shared ambition is to create a common direction of travel over the next decade.
"It's fantastic that so many organisations across the packaging, food and consumer goods industry value chain have worked with IGD to create this new ambition. We are calling on more businesses from across the industry to help shape and deliver the next phase of work."
If your business is interested in getting involved, contact IGD atsustainability@igd.com.