David Webster joins the sustainable farming group as CEO in September from the UK grocery division of Associated British Foods where he is sustainability director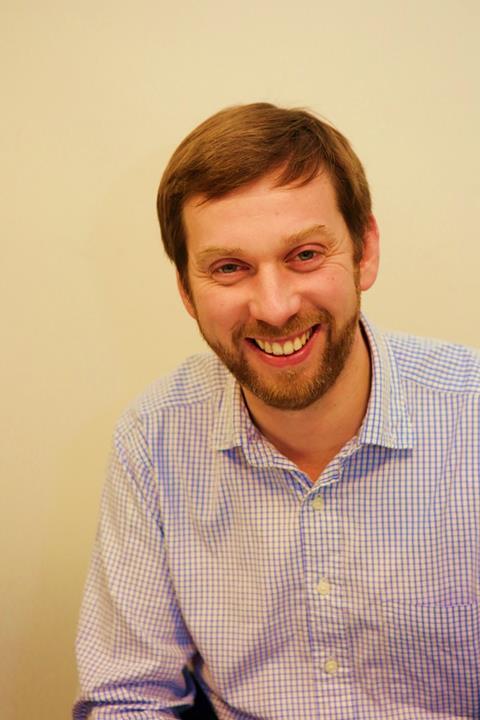 Linking Environment And Farming (LEAF) has today (12 April) announced the appointment of David Webster as its new chief executive.
Webster will take up the position in September 2023, taking over from interim CEO and chair of the board of trustees Philip Wynn, who has been overseeing the organisation following the sad death of founder Caroline Drummond MBE in May last year.
Webster joins LEAF from the UK Grocery Division of Associated British Foods (ABF) where he is currently director of sustainability and external affairs.
He joined ABF via W Jordans (Cereals) Ltd and worked closely with founders Bill and David Jordan to publicise the Jordans breakfast cereal brand and its longstanding commitment to wildlife friendly farming.
Jordans was acquired by ABF in 2008, and Webster subsequently went on to lead sustainability for the Jordans & Ryvita Company, before being promoted to the position of divisional director for grocery in 2017.
Webster has a deep interest in farming and wildlife stemming from this work, and in particular the formation of the highly respected Jordans Farm Partnership, through which he worked alongside longstanding farm suppliers to the Jordans business together with LEAF, the Wildlife Trusts and The Prince's Countryside Fund.
Speaking on his appointment, Webster said: "I am delighted to be joining the team at LEAF at a moment in time when there is such a clear and urgent need to accelerate positive environmental change at scale.
"LEAF is at the forefront of the global transition towards more regenerative farming systems, providing assurance to producers and inspiration to people of all ages, particularly younger generations, about the fundamental importance of sustainable agriculture.
"I feel a great sense of humility at being asked to build on the enormous legacy of Caroline Drummond MBE, who I knew well as a tireless campaigner both for the farming community, and for environmental considerations sitting at the very heart of best-practice farm management."
Philip Wynn, LEAF chairman added: "David's decision to leave the corporate world to help us drive LEAF on the next leg of our journey is exciting for all of us. He already knows much about our organisation and is very well connected within the agricultural sector. In addition, he brings a wealth of experience in farm sustainability programmes, implementing data management systems, marketing, and public relations as well as effective stakeholder and Parliamentary engagement."
"David tells me that some of the happiest days of his career have been spent on farm, talking to farmers, seeing, and discussing the impact of sustainability protocols on both their businesses and the land. We are, indeed, very lucky to have recruited David and greatly look forward to LEAF's next exciting chapter."
Brought up in rural Cambridgeshire, farming has always been close to Webster's heart. His grandfather worked on farms throughout his life, and his uncle helped establish the Farm Crisis Network in the 1990s while serving as Pastor to The Royal Showground.
LEAF is among the UK's leading organisations delivering assurance and insight into climate positive and agro-ecological farming. Its charitable vision is a global farming and food system that delivers climate positive action, builds resilience, and supports the health, diversity and enrichment of our food, farms, the environment, and society.
LEAF develops and promotes the uptake of more sustainable farming through its UK wide network of Demonstration Farms and Innovation Centres, technical tools, and training. It also works extensively to engage and inspire future generations about the value and importance of sustainable farming systems through LEAF Education and public engagement events such as LEAF Open Farm Sunday.
The LEAF Marque is a leading global assurance system that recognises more sustainably farmed products. UK retailers and food processors are now widely adopting it to accelerate their sustainability commitments.