Analysis conducted by The Grocer found a basket of everyday items at Lidl cost just £50.27, making it cheaper than competitors even with their discount schemes applied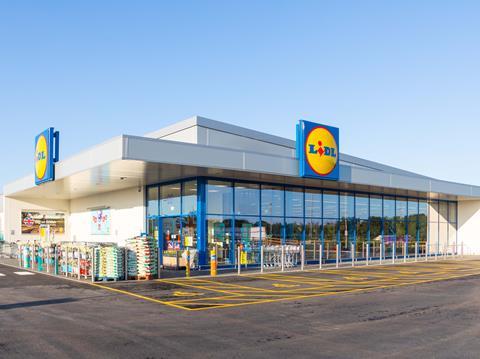 Lidl has once again been named cheapest supermarket in The Grocer's 'Super Grocer 33', beating all major supermarkets, including Aldi.
The price index, which compares the price of 33 everyday grocery items across the UK's seven major supermarkets, found Lidl to be £19.91 cheaper than Waitrose, the most expensive retailer.
The win comes as Lidl's fourth accolade, out of five surveys since the Grocer 33's inception.
Lidl also came out cheapest even after other supermarkets' discount schemes were applied.
Overall, the discounter was found to be 10 per cent (£6.17) cheaper than Tesco – and still £5.13 cheaper after Clubcard discounts were applied.
Similarly, the same products at Sainsburys cost £6.80 more, with no benefit from the supermarket's Nectar Prices.
The accolade also comes despite traditional supermarkets recently announcing an array of price drops, demonstrating that the discounter still offers better value.
The Grocer compares prices of items on shopping lists across the nation as part of the monthly analysis – from fresh produce, such as milk and grapes, to deodorant, and branded items including Hovis Bread and Kellogg's Corn Flakes.
Lidl offered the cheapest price on 26 products – and exclusively the lowest price for five products across a range of categories, including baby corn at £2.79 (76p cheaper than the most expensive and 4p cheaper than the next cheapest).
For the past 14 weeks Lidl has also been cheapest in a weekly price comparison conducted by the Manchester Evening News on essential groceries.
CEO of Lidl GB Ryan McDonnell said: "Every week, independent analysis shows we are consistently the UK's cheapest supermarket. As a result, we are seeing more customers coming through our doors and switching their weekly shop to Lidl from the traditional supermarkets.
"We know people switch to us to make savings, but then stay with us when they realise that they're not having to compromise on quality.