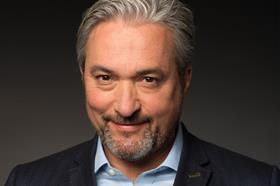 Better links between berry varietal development and retailer knowledge of consumer trends will help grow sales in the category, according to one retail produce manager.
Despite seeing continued year-on-year growth, the berry category is "at the beginning of a long journey", said Stephan Weist, head of category management for produce at German retailer Rewe Group, speaking at yesterday's Global Berry Congress in Rotterdam.
"In the past, demand was supply-driven. We didn't really ask whether things were important to consumers. We would take a larger strawberry because it was different, not because it was wanted," he said.
"The more we understand about the producing side, rather than the trading side, the better we can match that to our consumer knowledge. We've re-navigated ourselves and I think that's the right track."
Weist said the industry hasn't been in the "driver's seat" for ensuring consistency in berry quality, and claimed that until around five years ago many retailers would not have been able to name five varieties of blueberries, for example.
Berries is a very taste-driven category, Weist said, meaning that consistency of quality and flavour is of paramount importance to growing sales in the future.
"Firstly, we have to see that a sale is easy. It's about the re-sale. We want people to return, and that is about taste. You purchase on impulse – but if we don't disappoint on quality, the consumer will ultimately return."
Speaking about trends in the berry market, Weist said organic is a "successful story", while labels such as Fairtrade can serve as an "anchor" for the category.
"You do see trading up if volumes grow. For example in tomatoes, we now offer higher-priced varieties that taste better," he said.
Weist said he is "not a great believer in brands" and instead sees homogeneity and consistency across the category as the key to ensuring a repurchase.
"Regionality and locality gives people back some of their consumption identity, and on some products it can also help quality. Once you hit international quality standards, it is perceived as being better if it's local. Consumers understand that if it's nearer, it's better," he added.