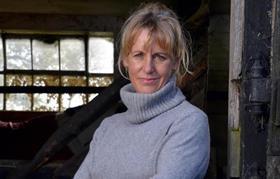 NFU president Minette Batters has welcomed a temporary increase in machinery investment and additional resources to help Defra transition to a new agricultural policy, while criticising a lack of funding for developing exports and net-zero initiatives in her response to the Chancellor's Autumn Budget.
Batters said: "Agriculture is not immune from the inflationary pressures hitting all parts of the economy; British farmers and growers are currently facing huge challenges from increased feed, fertiliser and energy costs, alongside a crippling shortage of workers.
"UK farm businesses, and their diversified enterprises, will welcome the Chancellor's announcement today to extend the temporary increase in annual investment allowance for plant and machinery to March 2023.
"This will help support critical investment in British farming businesses. However, we now need to see a longer-term roadmap for capital allowances from 2023 – one which incentivises all forms of capital investment including infrastructure.
"It was disappointing not to hear anything from the Chancellor on government plans to develop its export strategy to help UK farmers grow their markets overseas, including funding for dedicated agricultural counsellors, or any details on overhauling government procurement practices to increase the provision of fresh and nutritious British food in our schools, hospitals and other public sites.
"And equally the lack of focus on net zero funding, especially with COP26 only days awaywas a missed opportunity. However, the Chancellor did announce that businesses will benefit from business rates investment relief for green technologies, which is a positive move to support continued investment in renewable energy andmayhelp in UK farming's ambition to achieve net zero by 2040.We will now need to see more detail to be certain about the impacts this will deliver on farm.
"More encouraging was the new 50 per cent business rates discount for companies in the retail, hospitality, and leisure sectors, lasting for one year, which will support rural businesses such as farm shops recovering from the impact of Covid-19.
"There was also good news for our members who produce world leading sparkling wines with a reform of the alcohol duty system, ending the 28 per cent duty premium, as well as a rate cut for our world leading hop and fruit cider producers.
"As we have already highlighted to the Chancellor, future farming schemes have the potential to deliver meaningful, widespread and long-term benefits for Britain. It was therefore positive to hear that Rishi Sunak will provide Defra with much needed additional resources and funding to deliver its plans to support the essential transition to a new agriculture policy.
"The NFU'sLevelling upreport highlights how investment in British farming and rural Britain can bring huge benefits to the entire nation; delivering jobs, green growth, exports and improved health and wellbeing.
"Farm businesses have a key role in the government's investment-led recovery. With an ambition to reach net zero by 2040, British farming can be a pivotal part of meeting our climate ambitions and increasing the production of sustainable climate-friendly food."