Supplier says positive results from anonymous employee survey highlight the company's commitment to putting its people first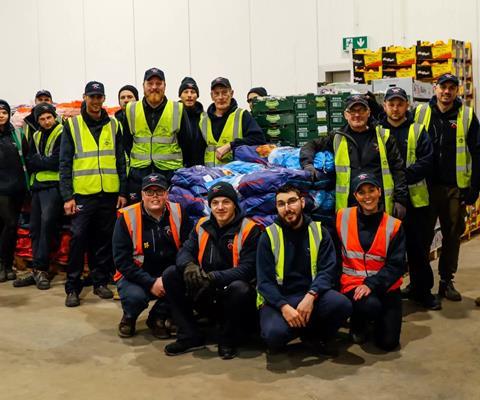 Major fresh produce supplier Nationwide Produce has been officially certified as a 'Great Place to Work'.
In a survey, 90% the company's employees said that when you join Nationwide Produce you are made to feel welcome. Meanwhile, 92% said they were proud to tell others they work for the business.
The award is based on an anonymous survey completed by Nationwide Produce employees and the feedback was gathered by Great Place to Work (GPTW), a global authority on workplace culture covering a range of different employer values. These include ensuring employees feel they are treated fairly, respected, have good camaraderie, positive leadership and open communication.
"We are thrilled to become a Great Place to Work-Certified," said group managing director Tim O'Malley.
"We've won quite a few awards and certifications over the years. Above all others, I'm proud of this one. My dad said to me a long time ago: 'Your staff are your key asset son, treat them well'. And he was right, as usual."
Nationwide said the certification highlights its ongoing commitment to putting its people first, with 89% of responses saying this is either 'almost always true' or 'often true'.
Phil Johnson, group HR director at Nationwide Produce, said: "We are immensely proud of the feedback provided by our employees and the culture we have generated. The most important part of the Great Place to Work survey is it highlights areas for improvement, ensuring we continue to create the best employment environment possible for the Nationwide Produce team."
The company stressed that as a rapidly growing business, which is forecast to turn over £160 million in 2023, its growth requires "exceptional and reliable staff". The supplier urged potential applicants for a job at the business to visit its careers page.
Nationwide Produce was established in Southport in 1975, beginning its life as a local produce merchant. Today it s one of the UK's largest, longest-established and most diverse fresh produce companies.
It covers all sectors of the market – foodservice, catering, processing, wholesale, export, and retail – supplying a full range of vegetables, fruit and exotics to over 1,000 customers throughout Europe.