Classic Fresh Foods and Rushton's have merged operations under new trading name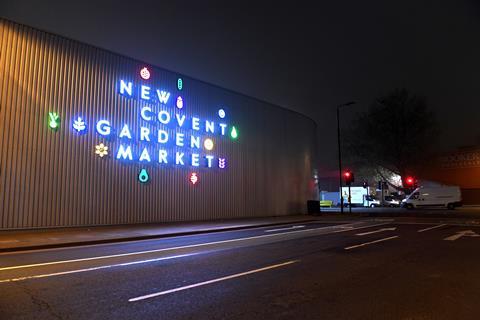 New Covent Garden Market produce firms Classic Fresh Foods, a fine foods specialist, and chefs' greengrocer Rushton's have today (1 November) merged trading operations to become, Rushton's – The Chefs' Greengrocer.
The two businesses, both owned by S Thorogood & Sons shareholders, have operated closely for the past two years. The merger will therefore bring about minimal changes, a Thorogood Group spokesperson said.
"We are delighted to unite two strong fresh produce suppliers within London's iconic New Covent Garden Market," they said. "We felt it would be clearer for customers and suppliers for us to be trading under one name and with the redevelopment of New Covent Garden Market and our new warehouse we felt this is the prime time to merge as one."
Rushton's has supplied fresh produce to London's eateries for the past two decades, with a focus on Italian specialities and seasonal British produce.
Classic Fresh Foods specialises in supplying the finest fresh produce to demanding and discerning chefs at hotels, restaurants and gastropubs in London.
In addition to fruit and vegetables, the business stocks a comprehensive range of essential dairy, dry and frozen goods.
Classic Fresh Foods was formed in 1997 by the Thorogood family who have a long involvement with fresh produce wholesaling, going back nearly a hundred years starting in the old Borough Market in 1922. In addition, the family business has been growing vegetables in Essex since the nineteenth century.
"Our history has given us an excellent position in the market having strong, well-established relationships with some wonderful like-minded British growers and producers; meaning we can bring you the very best in-season directly from the growers," the spokesperson said.
"We pride ourselves on knowing the difference between a good product and a great product, thus ensuring the level of excellence we provide to all our clients, whatever their needs."