Union says further detail needed about what support will be available for farming businesses after the initial six-month period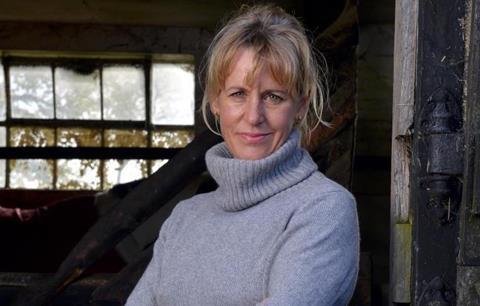 The NFU has called for urgent clarity on what support will be available for food businesses after the initial six-month period covered by the government's emergency energy support package.
NFU President Minette Batters welcomed the Energy Bill Relief Scheme but called on government to prioritise access to affordable energy for food production and the food supply chain because of the "close link between energy and food".
Under the new scheme, the government has discounted wholesale energy prices for companies, charities and public sector organisations including schools by introducing a cap that will significantly reduce energy costs from 1 October.
Businesses will be given support for six months to protect them from soaring costs, and after that further support will be offered to companies in vulnerable industries.
When announcing her energy support package for households earlier in September, Liz Truss also promised "a new scheme for all non-domestic customers".
Ofgem's price cap on the typical domestic bill does not apply to businesses. Therefore, prior to the announcement of the business package, firms had been facing costs that were due to rise even more sharply than for domestic users.
The scheme limits the price suppliers can charge customers for units of gas and electricity. The government's "supported wholesale price" is expected to be £211 per megawatt hour for electricity and £75 per MWh for gas, which it said would be less than half of the anticipated wholesale prices this winter.
The cap means electricity prices for business customers will still be about double the level seen in October 2021, when the price per megawatt hour was £117, however they will be less than half the forecast winter prices of around £540, The Guardian reported.
Companies will not need to take any action because the discounts will be automatically applied to their bills.
The changes will apply to new contracts from 1 October, and to fixed contracts agreed on or after 1 April.
NFU President Minette Batters said the package will provide "a much-needed cushion for farmers, growers and food businesses who are vulnerable to high wholesale energy prices" but she added that since it does not cover limits on standing charges, "it is essential the government continues to assess the full impact that energy bills will have on business confidence and production".
"We also need urgent clarity on what support will be available for food businesses after the initial six-month period," she said.
"Energy plays a core role in the production of our food and throughout the food supply chain, from fertiliser production and heating glasshouses and livestock buildings, to baking bread and keeping facilities clean. We simply can't produce the food the nation needs without affordable energy.
"Because of this close link between energy and food, the government must prioritise access to affordable energy for food production and the food supply chain. Continued support will be key for curtailing food price inflation going forward and ensuring the provision of affordable, nutritious, climate-friendly food for the country."