Hortinvest in New Zealand is capturing the imagination of Chinese consumers with its cherries' story, and hopes to do the same in the UK and Europe too
Nestled inland on New Zealand's South Island is a company busy driving growth in New Zealand's emerging cherry industry and eager to develop links in the UK and Europe for its distinctly different cherry brands.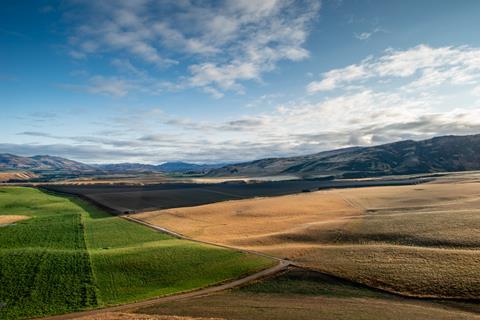 Hortinvest, headed up by husband-and-wife team Ross and Sharon Kirk, works with investors to set up orchards and packhouses to produce New Zealand cherries for export. The firm is currently managing several cherry projects in its native Central Otago, including Tarras Cherry Corp – a premium cherry grower-export business set up in 2016; as well as stonefruit joint venture Ardgour Valley Orchards; and cherry partnership Deep Creek Fruits. In total, its developments span 245 hectares with some 140,000 trees planted and more plantings to come.
Exports from Tarras Cherry Corp orchards launched in 2021 to Asia and the US, and were successfully marketed under the brand 'Hidden Valley'. This season, as its cherry volumes begin to gather pace, the firm is keen to target new markets, and – with the recently inked UK-NZ free trade deal in the bag – now has its sights set on finding import partners in Britain.
"I believe in market diversification," says Sharon Kirk. "We had incredible feedback from customers in Asia since launching Hidden Valley cherries, which has beautiful packaging and tells the story of the fruit's remote location in the Tarras Valley. But we need to diversify our markets because the timing of Chinese New Year changes each year and because we are going to have big volumes."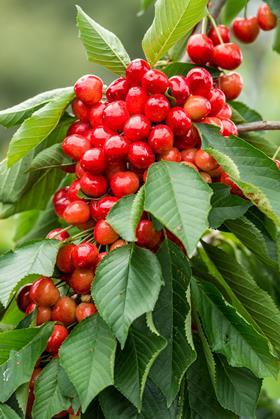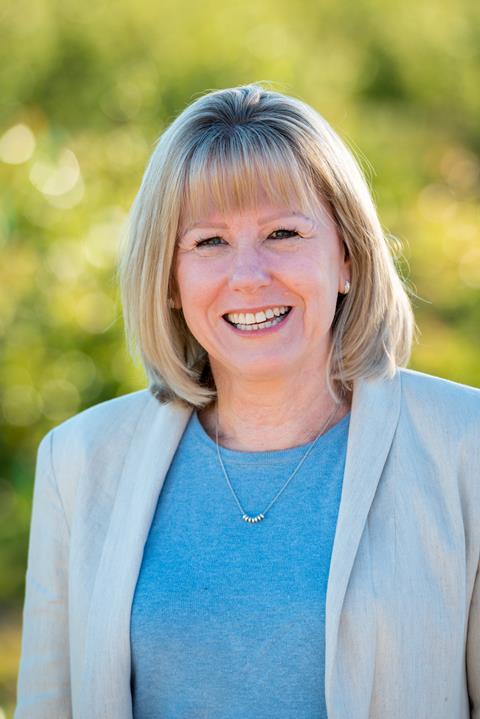 Despite the geographical distance between New Zealand and the UK, Kirk is confident there is potential to develop air-freighted cherry sales with partners here. "We already sell apples to the UK, the UK-NZ trade agreement is a positive, and lots of people from the UK regularly travel to New Zealand and try our cherries," she says.
Developing UK links now is doubly important as the group plans to launch another new cherry brand onto the global marketplace from its Central Otago stable. Cherries produced by Hortinvest's Deep Creek Fruits partnership will be available for export under its Beyond brand before the end of the year.
"At this stage, we are just reaching out to people in the UK and European trade to say, 'there's this great place in New Zealand called Central Otago where our company, Hortinvest, develops orchards to produce these high-quality cherries'," Kirk continues.
"We want to try to create a story around our cherries, to cheer UK and European consumers up during winter with our cherries. We're only in the market for six weeks of the year so we want to make an impression."
The idea for the Hidden Valley brand name and distinctive brand design came from the location of the Tarras Cherry Corp orchards, she explains. "The cherries are literally grown in a hidden valley among 3,500ha of sheep and beef land. The fact that the fruit look like gems gave us the idea of creating a treasure hunt narrative with our packaging. So, in the background of our packaging is a map, where X marks the spot. On the side of the box is a graphic of mountains and fields, deer and rabbits. The whole idea is that we're taking the consumer on a journey to the Hidden Valley orchard."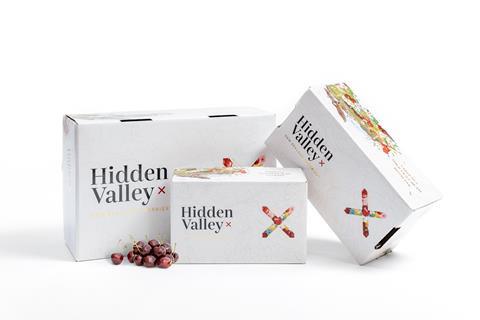 To date, most Hidden Valley cherries are sold as gifts for Chinese New Year; a trend Kirk likes the idea of developing in Europe and the UK. "Why not give people a beautiful box of cherries as a gift in winter, where it's not just about the fruit, but the box too?" she suggests. "We're looking for a suitable partner in the UK who could help us develop this idea. Someone who wants products that look a bit different, that are a bit special. Someone who can think outside the box."