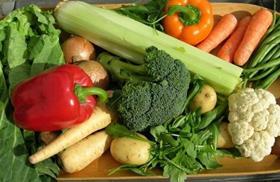 The shopping and eating habits of the 18-24 year old group have changed significantly over the course of the year of the pandemic, according to new research published this week.
A survey of 1,200 conducted by shopper insights agency Shoppercentric found that 35 per cent of the younger demographic have been cooking more from scratch than pre-pandemic, whilst 26 per cent have started or are doing more batch cooking.
It is also the age group that is most likely to have started doing more home baking and they have been consuming more fresh fruit and vegetables than any other age group.
Indeed, the latest figures in Shoppercentric's Stock Take 2021 report show a third of all age groups now cooking from scratch more than before the pandemic: almost a quarter (24 per cent) cooking or eating healthier meals and a similar number doing more home baking.
The shopping habits of the 18-24 year olds have also changed."Research that we conducted in January 2020 showed that 16 per cent of 18–24-year-olds shopped by doing regular small top-up shops," explains Jamie Rayner, managing director of Shoppercentric.
"However, this has now shrunk by 75 per cent to a mere 4 per cent. It's clear that this younger age group has had to significantly change its behaviour throughout the pandemic."