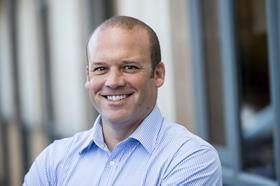 The managing director of one of Britain's leading potato suppliers has tipped the sales boost for potatoes to outlast coronavirus lockdown measures thanks to what he hopes are lasting changes to people's cooking habits.
Like a number of other product categories, potatoes have benefitted from the retail boom triggered by Covid-19, with many consumers cooking more at home and preferring to shoponce a week rather than little and often.
Sales resurgence
This marks a reversal of fortunes for the potato sector, which despite a flattening in sales in the past two years, has suffered a steady decline in retail demand for the past few decades.
In the 12 weeks to 23 February 2020, before the pandemic began, potato sales were down 6.1 per cent in value year on year, and up just 0.3 per cent in volume, according to Kantar.
However, in the 12 weeks to 12 July year-on-year volume growth reached 25.4 per cent, with value growth peaking at 17.4 per cent in the 12 weeks to 17 May.
Growth has since slowed, but the figures are still very encouraging, with volume growth of 17.5 per cent and value growth of 2.8 per cent recorded in the 12 weeks to 6 September. The discrepancy between the two figures is largely the result of intensifying price competition between the major supermarkets.
Changes in consumer behaviour
"The behavioural changes we have seen might stick beyond lockdown," said Truscott. "There's been a generation or two that has grown up not learningmany cooking skills, but in the last six months they have learnt. That skillset will hopefully stay and have a long-term beneficial impact for us. I think it's reasonable to expect that some of that will remain."
He added: "In the current climate, anything that's a healthy, versatile, good value foodstuff, is likely to do well.
"With the return to far more scratch cooking at home and once-a-week shopping you need something you can buy a reasonable amount of, with a decent shelf life, that you can then use in lots of different ways.
"Potatoes obviously tick those boxes very well and that's why we've seen quite a big bump in retail sales as a result of lockdown and everything that it's brought."
Prepared sales holding up
Branson's prepared products – which include microwaveable baby potatoes, parmentier potatoes and roast potatoes – haven't enjoyed the sales surge seen in fresh product, but Truscott said they also "haven't seen too much of a hit" compared to other prepared categories.
He suspects this is because prepared potato products have a "relatively good shelf life", usually around one week, giving shoppers a few days' choice as to when they consume them.
Production challenges
From a production perspective, the potato sector has had a torrid time of late, with the past two flood-hit seasons bringing two of the worst crops for 40 years.
"You've got two pressures combining – the reduction of actives plus a more volatile climate – and I think those two things represent a big challenge," Truscott said.
The current season is shaping up well, however, with the Branston boss saying it's "so far so good".
"The quality's good, the yields are generally considerably better than in the last two seasons, and they should hopefully be pretty strong by way of a historic average. We still have some way to go though."
Building future success
Asked what he thinks is key to the success of the potato sector in the next few years, Truscott added: "There's a lot more we can yet do to bring the potato sector further towards precision agriculture. It is quite a variable, difficult crop to grow consistently.
"To some degree you're reliant on the weather, but we don't believe there's been nearly as much work as there could be in understanding what is possible, even against those challenges.
"A lot of the work we've done in the last few years has been about bringing science to areas that were previously considered a bit more dark arts."
Truscott gave the example of a Harvest Manager app that Branston uses to track the quality of its growers' crops throughout the growing cycle, allowing it to draw strong conclusions about things like the optimal soil type for a given potato variety.