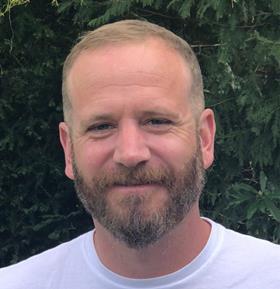 Major fresh-cut herbs and ingredients supplier R&G Fresh is confident sales will continue to grow as the category adapts to changes to consumer behaviour linked to Covid-19.
According to Kantar, fresh-cut herb sales have grown by 24.8 per cent since 2016. And in the 52 weeks to 4 October 2020, sales rose by 4.7 per cent in volume and 11.5 per cent in value to a total of £101 million.
Sales accelerated this spring and summer due to the rise in home cooking, with volume sales reaching 3,328 tonnes in the 12 weeks to 12 July. In the same period, value sales peaked at £28.2m, with sales since falling to £22.3m in the 12 weeks to 4 October.
"As a result of the pandemic, there has been a real shift in customers' shopping habits, not only in how they shop and the shift to online, but what they buy," said R&G managing director Mathew Prestwich. "The emergence of a greater number of scratch cooks has been clearly evident."
He added that using social media and other online channels to educate consumers about simple and easy uses of herbs is a great way to drive sales.
"It doesn't need to be tricky," he said. "Fresh-cut herbs added to jarred sauces is a great example.
"In essence, the customer is king, and through category planning and a greater understanding of the end-user, sales will continue to grow."
Prestwich stressed that four key factors are key to succeeding in the fresh-cut herbs and ingredients category: product quality, availability, customer experience and consumer insights.
Focusing on consumer insights, he said: "We know that fresh-cut herbs are a category in growth, especially since the Covid-19 pandemic, but frequency of use is still low.
"The trick now is to really understand the consumer, not just pretend we all do. Fresh-cut herbs and ingredients need to be products for the many, not just the few, and become more accessible. What does the consumer need, or need to know to enter the category?
"When looking at data and feedback from focus groups and recipes out in the press and online, fresh-cut herbs tend to be a small item in a large and intricate recipe and, therefore, process. The simple fact is that herb use needs to be uncomplicated."
He added that the quality and availability fresh-cut herbs can lead to the consumer changing their entire meal choice.
"Most fresh-cut herbs and ingredients have no true substitute, so if it isn't available, the consumer will have some difficult choices to make.
"Suppliers and buyers alike want to avoid this, and tracking sales, forecasting supply and having growers that work in partnership aids this process."
R&G Fresh supplies customers in retail, foodservice and wholesale with fresh-cut soft and hard herbs, fresh chillies and other fresh ingredients such as root ginger and fresh turmeric.

Enjoyed this free article from Fresh Produce Journal and its team of editors? Don't miss out on even more in-depth analysis, plus all the latest news from the fresh produce business. Subscribe now to theFresh Produce Journal.