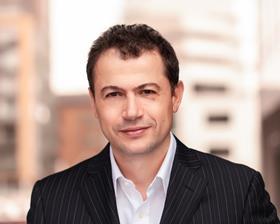 Newly established global regenerative agriculture initiative regenagrihas announced a coalition of organisations as its governance team.
regenagri supports agribusinesses in transitioning to regenerative practices that increase soil health, enhance biodiversity, sequester carbon and improve water management.
The group of governance organisations have specialisms ranging from soil health and biodiversity to value systems and carbon footprint, and have come together with expertise across the regenagri programme's pillars.
The organisations are the Soil Association, Sustainable Food Trust, Farming and Wildlife Advisory Group, Cool Farm Alliance, Agrimetrics and Control Union.
The governance group will develop models to measure the impact and benefits of implementing regenerative systems.
Franco Costantini, managing director at Control Union UK, said: "We're very proud to be part of such a knowledgeable group developing the regenagri initiative further. Collaboration is key in supporting the agricultural sector to unlock the benefits of regenerative systems."
Enjoyed this free article from Fresh Produce Journal and its team of editors? Don't miss out on even more in-depth analysis, plus all the latest news from the fresh produce business. Subscribe now to theFresh Produce Journal.