New group of collaborators hopes to help the agri-food industry acheive net-zero goals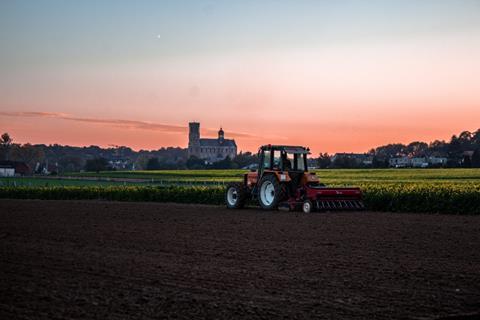 A new network of researchers has been set up to help the UK's agri-food industry move one step closer to net zero.
The network, which is backed by £5 million of funding, will bring UK researchers together to explore effective ways to help the industry reduce its greenhouse gas emissions and improve its environmental sustainability.
It will also help the UK's agri-food industry enhance biodiversity, maintain healthy ecosystems, nurture livelihoods, support healthy consumer habits, and minimise the environmental impacts of overseas trade, according to the group.
The network will be led by a team of four researchers: Dr Angelina Sanderson Bellamy of the University of the West of England, Professor Tim Benton of the University of Leeds, Professor Sarah Bridle of the University of York, and Professor Neil Ward of the University of East Anglia. However it will also bring together researchers, industry leaders, government and members of the public.
The UK's agri-food industry is said to be responsible for almost a quarter of the country's greenhouse gas emissions. The group explains that the agri-food industry is more than farming alone and involves the whole journey from the farm to the plate and beyond, including manufacturing, retail, consumption and waste management. Any efforts to reduce the industry's greenhouse gas emissions therefore need expertise from across a range of research disciplines, with the agricultural, biological, natural, environmental, physical, engineering, economic and social sciences all having a role to play.
Led by the Engineering and Physical Sciences Research Council, UK Research and Innovation and four of its research councils have joined forces to provide the funding for the network.They are the Biotechnology and Biological Sciences Research Council (BBSRC); Economic and Social Research Council (ESRC); Engineering and Physical Sciences Research Council (EPSRC); and Natural Environment Research Council (NERC).
The funding will run for three years, starting in July 2022.
Professor Dame Lynn Gladden, EPSRC executive chair, said: "The agriculture food system produces nearly a quarter of the UK's carbon emissions. By bringing together a multidisciplinary team and engaging a wide range of stakeholders, this project will explore how the journey from farm to fork could be made more sustainable, helping to meet the UK government's strategy for achieving net zero by 2050."