Change is afoot at agtech firm Saga Robotics as current CFO Anne Dingstad is promoted to CEO, replacing company founder Pål Johan From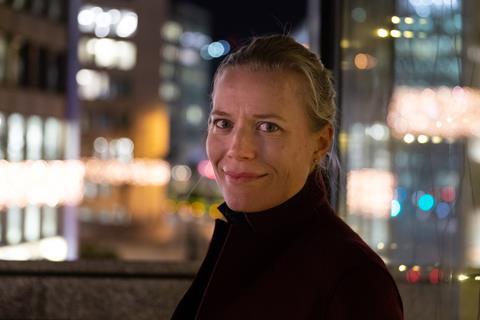 Saga Robotics' chief financial officer Anne Dingstad has succeeded company founder Pål Johan From as the firm's CEO.
Announcing the news on Tuesday (23 August), Saga Robotics – a leading agtech firm with operations in Norway, the UK and the US – said Dingstad would start her new role immediately.
From, meanwhile, is to transition into the role of chief product officer and dedicate his time to developing the firm's Thorvald fruit-picking robots.
Commenting on the move, From said: "As we grow it's ever more important to have the right people in the right role and I'm delighted to be able to hand overall leadership of the company to someone as talented as Anne.
"I'm also excited to be able to focus on the part of the company where I can make the biggest difference – the evolution of our product range.
"I look forward to working with this amazing team to scale up our offerings and develop products that create even more value for our customers."
Before joining Saga Robotics, Dingstad held various international executive leadership positions in mobile and digital businesses focused on growth, expansion, finance and business and corporate development, the firm said.
Saga Robotics chairman Atle Eide said the appointment of Dingstad as CEO represented a major step in the evolution of Saga Robotics.
"Pål has created a global leading agtech company, and is still the largest shareholder of Saga Robotics. The Board fully supports his wish to further focus on the technology part of Saga Robotics and is confident that the appointment of Anne will further enhance both our commercial development and global expansion," he said.
Commenting on her promotion, Dingstad said: "I am honoured to become Saga Robotics' CEO. It is a privilege to lead our talented and dedicated team in developing less labour constrained products and services andcreating value for customers.
"We want to be the preferred scalable technology partner for soft fruit, horticulture and viticulture growers, enabling them to reach their full crop potential while reducing waste, use of chemicals, and carbon emissions. Building on our world leading Thorvald platform, we will expand our markets, scale, and build a robust operation to create shareholder and societal value."