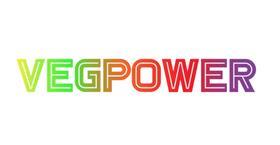 Veg Power has boosted its funding with the addition of major international vegetable breeder Sakata to its expanding membership programme.
With its mission to add an extra portion of veg to children's and adults' plates every day, the Veg Power membership programme was launched in Q4 of 2020 to help fund its campaigning.
It now includes 24 organisations includingsuppliers, grocers and growers.In return, Veg Power provides its members with a direct stake in the future of the campaign and offers a range of benefits.
These benefits include industry briefings, such as a private Q&A with Henry Dimbleby focusing on the National Food Strategy, and exclusive market insight reports developed to help members capitalise on emerging trends within the industry.
Dan Parker, chief executive of Veg Power, said: "We are thrilled that Sakata has come on board; with each new addition to our membership we are able to stay focused on our mission to add an extra portion of veg to every plate in the UK.'
He added: "We're excited about what the next six months will feature including our #LoveYourLeftovers traybake campaign and the return of our Eat Them To Defeat Them children's campaign in February 2022."
The#LoveYourLeftovers traybake campaignwas launched to help encourage the public to try cooking UK seasonal veg (currently products such asonions, root veg, butternut squash and sweet potato)in a convenient traybake format.
Veg Power explained that with an abundance of suitable veg and the need for people to be efficient in the kitchen, the traybake is an ideal format for evening meals. The leftovers are perfect for a quick and easy second meal.
Supporting Veg Power with their #LoveYourLeftovers campaign are a number of chefs, cooks and other influencers including Michelin star chef Tom Aikens,Dr Rupy Aujla from The Doctor's Kitchen,Claudia Roden and best-selling author Rukmini Iyer.
Veg Power will be sharing ideas and inspiration for the campaign on its social channels, and on its website the organisation has published a guide on creating the perfect traybake and reusing the leftovers.
Veg Power is funded byAbbey View Produce, Abel & Cole, Barfoots, Birds Eye, Co-op Food, EVG Europe, Fresca, Greenyard, G's, Home Farm Nacton, Minor, Weir & Willis, Monaghan Mushrooms, Ocado, Produce World, Riviera Produce, Sakata, Sainsbury's, Staples, Tesco, Total Produce, Tozer Seeds, Waitrose, Wealmoor and Westfalia Fruit.