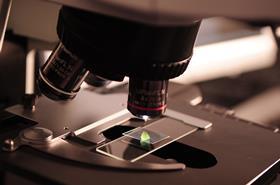 Leading scientists within the UK's crop improvement pipeline, from fundamental and applied genetic science to commercial plant breeding, have issued a joint call on the government to harness the unique contribution of plant genetics in securing a more sustainable food future in response to last week's National Food Strategy.

The John Innes Centre, Rothamsted Research, The Sainsbury Laboratory, NIAB and the British Society of Plant Breeders (BSPB), along with leading plant scientists at Britain's top universities, welcomed the National Food Strategy's recognition of the importance of crop genetics in delivering the productivity, resource use efficiency and nutritional quality gains needed to support a healthier, more resilient food system.

Specifically, the National Food Strategy highlighted the need to invest in the latest science – including new breeding techniques – "to improve productivity without polluting the land," and discussed the potential to increase crop yields by up to 30 per cent through advances in crop breeding.
The Strategy also set out the need for a Challenge Fund targeted at practical innovation that would shift the nation towards sustainable and healthy eating.
'The joint call is for government to ensure these innovations can take place by providing a proportionate and enabling regulatory framework for genetic innovation, alongside a more coherent R&D strategy for crop genetic improvement which ensures promising new genetic discoveries, for example in model plant species, have a clear translational pathway into crops and products of value to UK farmers and consumers,' the NIAB said in a statement.

In March 2021, a new plant science strategy: 'A green roadmap for the next 10 years', led and authored by Professor Jane Langdale CBE FRS, University of Oxford, reached the same conclusions in relation to the need for a more enabling regulatory framework and a joined up R&D pipeline for crop genetic innovation, NIAB said.

NIAB added that in February 2021, the Dasgupta report on the 'Economics of Biodiversity' recognised that while food production is the most significant driver of biodiversity loss, science-based innovation through precision agriculture, integrated pest management and molecular breeding techniques will help reduce this impact, and that innovation itself will also have positive economic impact, including the creation of jobs.

Meanwhile, NIAB added that the central role of crop genetic improvement in meeting future food security, climate change and sustainable development goals was also highlighted in a May 2021 study by HFFA Research GmbH which concluded that, since 2000, progress in plant breeding has accounted for two-thirds of the productivity gains in UK arable crops.
Without plant breeding over the past 20 years, the study found that crop yields would be 19.1 per cent lower, and 1.8 million hectares of additional land would be needed in other parts of the world to meet the UK's food needs, placing additional pressure on scarce global resources and causing more than 300 million tonnes of additional GHG emissions.

NIAB chief executive Dr Tina Barsby OBE, who last year brought together a group of leading scientists to encourage the Government to bring the rules around gene editing into line with other countries such as Argentina, Brazil, Canada, Japan, Australia and the US, said the outcome of the subsequent Defra public consultation on gene editing was eagerly awaited by all those involved in crop innovation.

"A positive outcome to the consultation will send an important signal that Britain is set on a more pro-innovation trajectory outside the EU. It will boost prospects for inward investment and international research collaboration given the UK's strengths in plant science," she said.

"In terms of breeding objectives, there are virtually limitless possibilities to accelerate the development of a more productive and sustainable food system, with crops more resistant to diseases, environmental conditions and climate change effects, foods with improved nutritional qualities, and reduced need for agricultural inputs such as pesticides.

Professor Sir David Baulcombe FRS, Royal Society Research Professor and Regius Professor of Botany Emeritus in the Department of Plant Sciences at the University of Cambridge, said:"These recent reports set out clearly how there are needs and opportunities for bold government action in connection with the science of food and agriculture. The UK has excellent national capability, based on years of Research Council investment, to address the challenges identified, with a skills base and research infrastructure poised to deliver innovation. We can revolutionise existing systems of food and agriculture and address the grand challenges in crop science. Ambition and imagination by the government will lead to the UK taking a leading role in the science and innovation of sustainable and healthy eating."