NFU Potato Forum chair warns of preponderance of smaller sizes in this season's drought-affected UK crop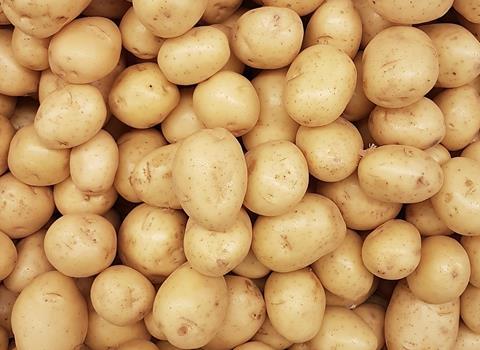 Tim Rooke, chair of the National Farmers Union's potato forum, told Sky News this week (3 October) that British potato farming is "not in a particularly good place at the moment" after a difficult harvest.
Although potato shortages are not expected, Rooke said the summer drought had affected potato sizing and quality.
"Certainly the fresh potatoes that you buy from the supermarket may not just be as big as we'd hope they'd be.. and maybe they'll have a few more blemishes on them than normal," he said.
The UK suffered a severe drought over the summer, with July the driest on record.
This summer's weather wasn't bad news for all producers, however. Sky News reports that wine production could boom in the UK as the climate crisis transforms conditions to those similar to France's Champagne and Burgundy regions.
The UK wine industry has grown 400% from 761 to 3,800 hectares between 2004 and 2021, according to a study in OENO One.