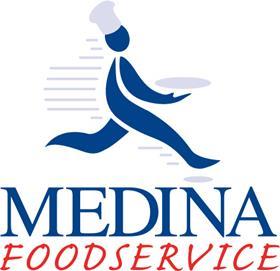 Leading global foodservice distribution company Sysco Corporation announced today (3 September) that it has entered into an agreement to acquire specialist regional wholesaler Medina Foodservice.

From sites on the Isle of Wight and in Southampton, Medina serves southern England with a wide range of products, andwill join another regional wholesaler, kff and the fresh businesses Fresh Direct, M&J Seafood, Fresh Fayre and Wild Harvest, within the Sysco Speciality Group portfolio.
Medina will continue to be run and operated independently by the current leadership and colleagues, but with the additional support including investment, expertise and scale of Sysco.

Raj Tugnait, CEO, Sysco Speciality Group - Europe, said: "Medina Foodservice is a fantastic addition to the Sysco Speciality Group. Its reputation is second-to-none, which is why we'll preserve its independence, as well as giving the business access to an award-winning portfolio of fresh products and industry-leading management support. Together we will help Medina achieve even greater growth through a highly differentiated and tailored customer experience. Medina customers will continue to experience the same local service, product quality and local relationship they rely on. We are delighted to be welcoming such a well-established business with dedicated leadership and passionate colleagues to the Sysco family."

Steve Ross, Medina Foodservice, said: "We're very proud of Medina Foodservice's heritage and how we've grown the business over the years. Joining Sysco will provide the support that will help us in the next stage of our development. For our customers it will be business as usual, but with the added reassurance that we have the world's largest foodservice wholesaler at our side. We are confident that this move is right for our loyal customers, our colleagues, and the family, and we're delighted to be joining Sysco Speciality Group."

Sysco is the global leader in selling, marketing and distributing food products to restaurants, healthcare and educational facilities, lodging establishments and other customers who prepare meals away from home. Its family of products also includes equipment and supplies for the foodservice and hospitality industries.
With more than 57,000 associates, the company operates 326 distribution facilities worldwide and serves more than 625,000 customer locations. For fiscal 2020 that ended June 27, 2020, the company generated sales of more than $52 billion.