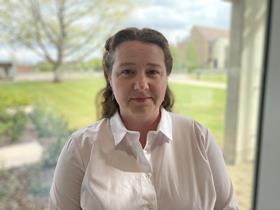 A new training programme called Growing Green has been set up to helphorticultural, food and drink businesses in Kent meet net-zero targets by giving them the skills, knowledge and funding to become more sustainable.
Led by NIAB as part of the Growing Kent and Medway project, Growing Green is inviting up to 40 micro and SME businesses to volunteer in the pilot. Their input will help to develop a bespoke sustainability training package for the horticultural and plant-based food and drink sector.
Priority for the pilot scheme will be given to businesses based in the districts of Thanet, Swale, and Tonbridge and Malling. If successful, the project will be rolled out more widely.
The training package will analyse a business's current carbon emissions and its potential to reduce them. A sustainability action plan will look at operations across the company to identify areas for improvement. Grants will be awarded to the businesses taking part so they can put their plans into action.
Dr Nicola Harrison, programme director for Growing Kent & Medway, said: "Growing Green aims to give businesses a greater understanding of the challenges and opportunities to reach net-zero carbon emissions in their operation.
"Having the confidence to invest in innovation and adopt new processes or technologies is a barrier for many businesses, particularly if there is uncertainty about the commercial benefit that the change will bring."
Rob Robinson, sustainable business project manager for Kent County Council, added: "Growing Green will complement our current sustainability investment in businesses across the region, by delivering tailored support for the horticulture and food and drink sector.
"An important part of this programme is demonstrating viable net-zero technologies, behaviours and processes to the participants, which will give them the confidence and knowledge to adopt into their own organisations."
According to organisers, participating businesses will benefit from:
- Upskilling with bespoke training packages
- Diagnostic audits to identify opportunities to innovate
- Development of decarbonisation action plans
- Seeing net-zero technologies in practice
- Innovation grants
The project is funded by the UK Government and Growing Green's partners throughthe UK Community Renewal Fund.
The project will be delivered by NIAB, Locate in Kent, Low Carbon Kent, Produced in Kent, University of Kent, the Kent Foundation and APS Produce. The partners will each deliver different elements of the packages, including providing training to practitioners, running carbon emission audits and managing grants.
Clickhereto register your interest in the initiative.