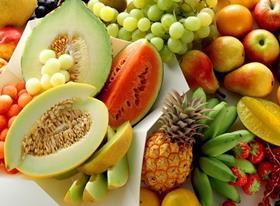 Tropical fruit is firmly on the up, with year-on-year sales growth of 12.7 per cent across the category, but bad weather has limited supply of various products in recent months.
Vidafresh MD Scott Davies describes the past Central American melon season as a "huge challenge right from seeding through to main season supply." In November last year hurricane Otto caused extensive damage in Panama, Costa Rica and the Dominican Republic, among other production areas, and had a "huge impact" on the beginning of the season, Davies says.
Costa Rican producer Melopen was only able to produce 20-25 per cent of its normal production during the last two weeks of harvesting, while Vidafresh was forced to destroy its early production and replant it in different areas for later in the season.
This coupled with severe port issues and further weather troubles made for a "difficult season", Davies reports, thanking his customers and growers for their understanding in supporting "the process of delivering planned volumes."
Another product affected by the weather last season was pomegranate, with heavy rains devastating the Californian harvest of the Wonderful variety. Total volumes from POM Wonderful, California's largest pomegranate producer, were down 50 per cent, with the export season lasting only four weeks instead of 10 to 12.
In passionfruit, meanwhile, growing conditions have been challenging since February, according to Andrew Toyne at Minor, Weir & Willis. Landslides and floods in Colombia created large shortages and this caused prices to skyrocket in April, with reports of passionfruit selling at €18 for just 2kg.
Despite these challenges, the overall tropical fruit category is in good shape, with volume sales growth of 9.8 per cent driven by increased frequency of purchase, according to Kantar. To facilitate this, retailers are getting behind tropicals by delivering promotions on mango, papaya, pomegranate, figs and sharonfruit, as well as core staples pineapple, melon and kiwi.
The number-one fruit in the category is mango, sales of which have grown by eight per cent over the past year, according to Kantar. Sales have been boosted by the rapid rise of prepared mango – now almost ever-present in retailers' food-to-go aisles.
According to Wealmoor CEO Avnish Malde, mangoes have become "a real battleground" when it comes to fruit quality, particularly in ready-to-eat product. Malde, whose business was the first to bring a complete airfreight charter of mangoes to the UK back in 1978, says many retailers are investing in quality and price tiering.
In melons, the majority of sales growth has been in watermelons, which continue to have a renaissance thanks, in part, to positive press coverage of the product's health benefits. "Baby watermelons continue to be a success," says Davies, "but it does remain a difficult product to produce at source to the right standards and size."
The biggest challenge in watermelons, Davies says, "will always be striking the right balance in fruit maturity for retail versus fresh-cut requirements." For this reason, "continual developments in ultra-firm varieties are essential" to allow the industry to cater for all customers and consumers.
In previous seasons, sales of baby watermelons have been limited by availability but there is now more confidence in sales, according to Davies: "volumes have caught up with demand" and sugar levels and eating quality have "improved greatly year on year", he says.