Two-fifths of small and medium British businesses expect financial difficulties in year ahead, new study finds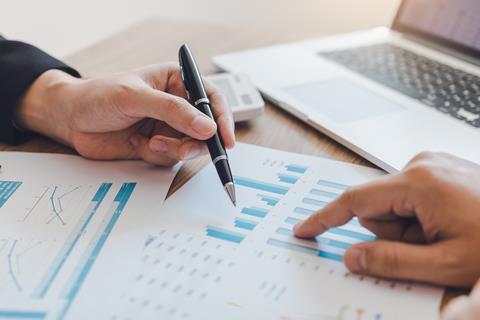 Some 41 per cent of UK small and medium-sized enterprises (SMEs) believe their business may be in financial difficulties in a year's time, according to a survey commissioned by the Business Banking Resolution Service (BBRS) which resolves disputes between SMEs and their banks.
The study, in which 522 senior business decision-makers at UK companies with an annual turnover of £5m-£15 million were asked about the challenges their businesses are likely to face in the year ahead, also found that 3 per cent expect their business to wind down, and 16.5 per cent of SMEs believe they will fail to meet their debt obligations over the next 12 months.
The BBRS asked SME leaders about the greatest challenges for their business over the next 12 months and identified the main concern as rising wage costs, cited by more than a third (36 per cent). This was closely followed by increases in non-wage business costs (32 per cent), staff retention and recruitment (31 per cent) and rising interest rates and increased borrowing (28 per cent).
Such concerns are likely to be heightened by a more specific pressure, when an individual's personal finances are linked to their business, with the research finding that 3 in 10 (30 per cent) of SME leaders have acted as a personal guarantor for a loan that the business has taken out.
The BBRS found that SMEs' concerns extend to a broader range of financial risks and pressures connected to their business banking needs. When asked about their concerns for the year ahead, 60 per cent of SMEs cited the impact of borrowing costs, followed closely by bank transaction fees, which more than half (55 per cent) are concerned about.
Bank fraud and security issues are the other significant concerns raised by SMEs, highlighted by 54 per cent. These fears appear heightened by past experience, with more than a fifth (22 per cent) of SMEs saying they have been a victim of fraud over the past five years. These concerns clearly persist as, looking ahead, a similar proportion (21 per cent) believe bank fraud is the issue their business is most at risk of in the next year.
Dirk Paterson, customer director at the BBRS, said: "There is a tough year ahead for small businesses and we expect to see a modest rise in complaints, despite high levels of satisfaction with banks."
The BBRS is a non-profit dispute resolution service set up to resolve disputes between eligible small and medium sized businesses and participating banks. It was established as part of a voluntary commitment following the Simon Walker Review on SME business banking complaints.