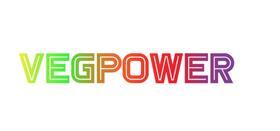 Veg Power has said it is aiming to repeat the success of its highly impressive debut marketing campaign and change the way people think about vegetables.
Having convinced broadcasters, retailers and suppliers to back the project in 2019, the campaign'schief marketing officer Dan Parker told delegates ar FPJ Live last month thatthe key would be to keep up the momentum achieved so far in order to reach its ambitious, long-term goal.
"We have a massive job to do in terms of changing attitudes towards vegetables," he said. "One of the biggest issues is that people don't value veg. Our ten-year mission is to get every single child every single day eating one more portion of veg."
Veg Power's strategy, he said, would be to change those attitudes from a consumer's early years and thus sow the seeds from which a healthier and more valuable market will sprout.
That strategy focuses on three critical points: weaning youngsters properly with veg, then moving on to fruit; helping kids to find the fun in veg at school age; and making veg a normal feature in shopping baskets when those consumers start buying food for themselves. "If we get every single kid eating one more portion, they'll pass that on to the next generation," he explained.
Having secured 2,000 free advertising slots from ITV last time around, Veg Power's 2020 campaign will be seen not only on ITV channels but also Channel 4, Channel 5 and Sky, Parker revealed, with the message carried to a greater number of schools too.
"We have nearly twice as much TV advertising support in this campaign,' he said. More channels, more schools, more veg!"