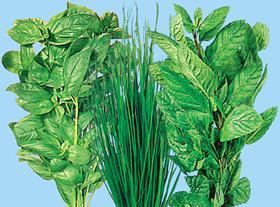 Herb company VHB has partnered with Waitrose and BBC Good Food for a new consumer-facing promotional campaign.
VHB, also known as The Fresh Herb Company, is running a competition for the chance to win a day with herb grower Jekka McVicar.
The competition is being promoted on large pots of coriander, parsley and basil for the next three weeks and features on the Waitrose website.
In addition, an advertorial including recipes, videos and advice about herb growing is running on the BBC Good Food's July iPad edition.
Ann Tenison, category insight manager for VHB, said: "These initiatives form part of our drive to help educate and inspire shoppers about the convenience, value and benefits of fresh herbs in the kitchen."
The company also runs an ongoing consumer marketing campaign focused on positioning herbs as an essential kitchen ingredient with campaign ambassadors chef Mark Sargeant and Jekka McVicar.
VHB is the largest supplier of fresh herbs to the retail market, and is part of the West Sussex-based Vitacress group.