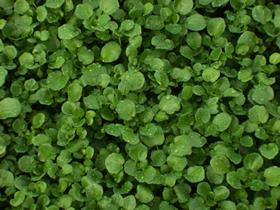 Salad giant Vitacress Ltd is bullish despite having posted a pre-tax loss of nearly £1.3 million.
The firm's accounts for the year ending 31 December, 2013, show that 2012's loss of £19,000 has been dwarfed by a loss of £1.28m in the most recent financial year.
The business, which incorporates UK companies Vitacress Salads and Wight Salads, increased its turnover during the year, though – going from £153.6m in 2012, to £166.4m in 2013.
And Keith Fairbrass, group finance director at Vitacress Ltd, said the UK-based company and its Portuguese owner, Group RAR, were most concerned and pleased with the EBITDA figure - up to almost £9m in the year ending 31 December, 2013, from £8.8m in 2012.
Fairbrass added that the firm was delighted with its topline growth, and blamed the pre-tax loss on "some prior-year tax adjustments."
He also wrote in the company report: "Vitacress operates in a challenging economic climate, in which inflationary pressure on costs must be balanced against the price expectations of our customers.
"The nature of the business, being growing, procuring and supplying fresh produce, means the group is always faced with the uncertainties of the weather and its impact upon both product supply and demand of the ultimate customers."
A statement from the directors accompanying the release of the results cited six factors as posing a risk to the business: Poor weather; the weakness of sterling against the Euro; continued pressure from the market to reduce prices; weakness in demand due to the general economic climate, or other factors such as food scares; higher energy prices which increase production costs; and a sudden acceleration in the overall decline of the wholesale market sectors. However, they noted that measures are in place to guard Vitacress against these risks.
Going forward, Fairbrass said Vitacress will focus on "quality, customer service and innovation", growing the business with its existing customer base, and working with a boom in demand for salad bowl products.
One of Europe's leading growers and packers of watercress, rocket, baby leaf salads and speciality vegetables, Vitacress is a fully owned subsidiary of Grupo RAR and has operations in the UK, Spain and Portugal.