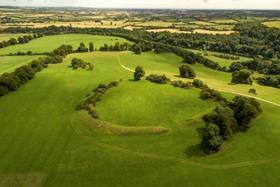 For agriculture to be able to feed the world in 2050, rapid improvements in sustainability are needed.
That's the message that farming sysmstems ecology professor Rogier Schulte will be sharing inRedesigning Sustainable Foodscapes, his inaugural address at Wageningen University & Research on 12 December.
The traditional format of scientific research, which is to keep making gradual improvements, is too slow in this case, he will argue.
To make his case, Schulte found 11 farmers worldwide who have already escaped the status quo. He calls themLighthouse Farmers, in recognition of how they light the way for their colleagues.
These lighthouse farmers are located all over the world and include an industrial cattle farm in Latvia, a city farm in Cuba, and a community-based land management system in Ethiopia's drylands.
The farmers may be on different continents, but they have a lot in common, Schulte believes. "They're not afraid of failure, and they recognise that in each other. They're curious, and they have the unique ability to see their challenges not simply as problems.
"Sustainability is not an end goal for them; it's a way of life, and a way of achieving a livelihood.
"Over the next few years, my chair will be developing ways of designing these business systems, as well as tools for structuring the management of the businesses."
He added that multifunctionality, i.e diversifying your business and seeing environmental protection and commercial opportunities in waste products, is what is needed.
Wageningen will be supplying students who can help establish the lighthouse businesses, with Schulte stressing that they won't be dictating to overseas farmers what a sustainable business should look like.
"We equip them to go there and find out for themselves what might work in that specific situation," he said.
Schulte has invited the 11 lighthouse farmers to his inaugural address in the Netherlands where they have met each other for the first time in the days before the event.
They are also meeting 40 young European farmers from the European Council of Young Farmers (CEJA) with the aim of building new networks and sharing knowledge, for example around how sustainability can be a driver of, rather than an obstacle to, growth.
Eventually, Schulte hopes to present a submission to the EU Mission Board on Soil Health and Food. This board will be making recommendations on which research areas should receive funding from the EU's Horizon Europe programme over the next few years.