Hampshire event celebrated British season start with 20,000 people flocking to watercress capital Alresford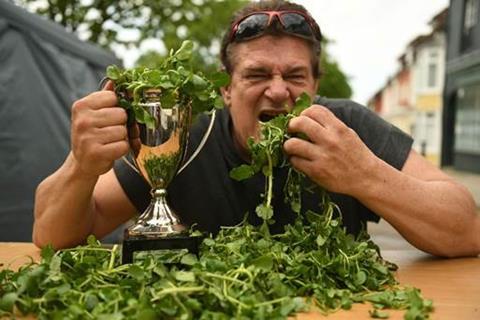 The UK's annual watercress festival attracted a record 20,000 visitors to the country's 'watercress capital' of Alresford, Hampshire, last Sunday (21 May).
Marking the start of the British watercress season, the event began with the crowning of the 2023 watercress king and queen from local Sun Hill infants and junior school, and featured Masterchef Charlie Jeffreys and TV chef Lesley Waters, as well as the 'world' watercress eating competition with entrants from across Hampshire and even Birmingham.
Despite its success, festival organisers expressed disappointment that long-time sponsor, leading UK salad and watercress supplier Vitacress, pulled out of the event "with just one week to go".
A Vitacress spokesperson told FPJ that the company's decision not to sponsor the event after 18 years was by no means "last-minute", and expressed surprise at the claim.
"Over the last few years, Vitacress has been pleased to provide support to the watercress festival. We value the festival and it's great to see it getting bigger every year," they said. "However, we communicated last year that any future contribution would be reviewed. Vitacress receives many requests of financial support and believes that other charities, community events and youth sports teams should also benefit from our help."
The Alresford Watercress Festival was first launched 19 years ago to celebrate the start of the UK watercress season in the region of Hampshire, historically a British watercress grower hub.