Political chaos couldn't come at a worse time for retailers and their delivery partners, says delivery company ParcelHero
There could be no worse time for retailers, SME businesses and their delivery partners to see the government collapse into disarray, according to home delivery expert ParcelHero.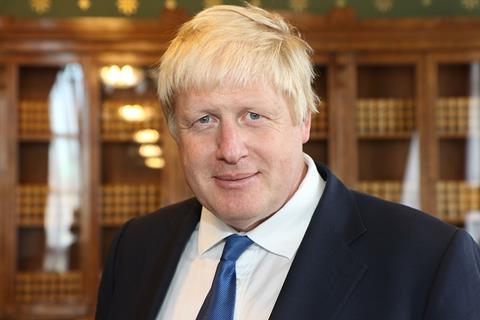 Speaking after the resignation of Prime Minister Boris Johnson and 57 government ministers this week, ParcelHero's head of consumer research David Jinks said retailers are wrestling with the impact of Brexit and soaring fuel costs and need stable government to get them through these challenging times.
"Businesses need to see the Northern Ireland protocol problems resolved," he said. "They also need to discover whether there will be a significant divergence between UK and EU regulations, which could mean British products can't be sold in Europe. With European trade in disarray, the one bright spark was vital new Free Trade Agreements with countries such as Australia and New Zealand. Again, attention has been distracted from enacting these key plans because of the unravelling of Boris Johnson's government."
Jinks continued: "The latest Office for National Statistics (ONS) Business Insights report for 30 June, show 60.9 per cent of transport and storage companies are battling with significantly increased costs because of the rise in fuel prices created by the war in the Ukraine and the plummeting value of the pound against the dollar. Businesses can only hang on for so long. Only 24.8 per cent of transport companies have apparently passed these increased costs on to customers so far, because the market is so competitive.
"There's little wonder 15,005 transport and logistics companies failed in the first quarter of 2022 – 75 per cent more than last year. What the surviving businesses need to see is a swiftly revitalised government seizing control and getting its programme of legislation back on track."